These days we are dealing with high temperatures, while the south of the equator is busy with welcoming their first winter days of the year. Countless ski resorts in South America and Oceania open their gates in June. Locals and ski fans of the northern hemisphere who want to escape summer will find an endless skiing blast. Snow-Online.com presents you the most beautiful ski resorts in Chile and Argentinia as well as in New Zealand and Australia.
El Colorado-Farellones - La Parva - Valle Nevado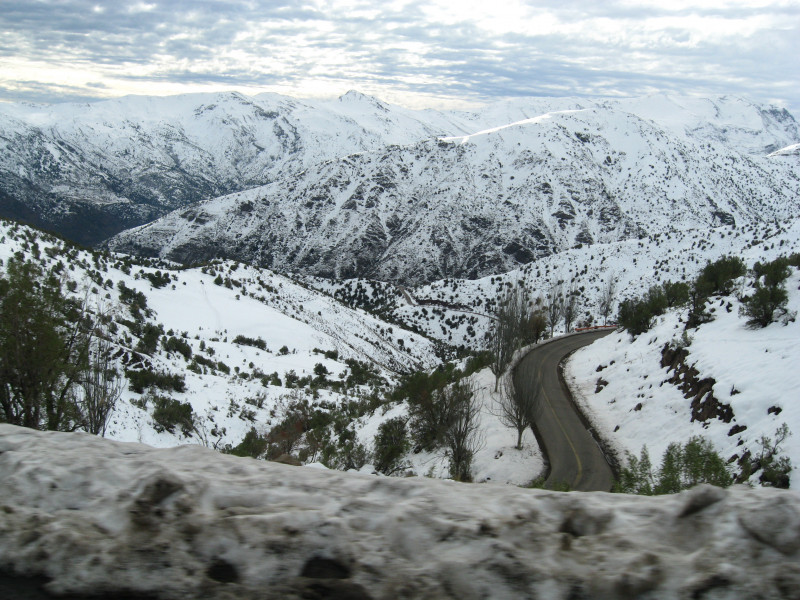 Just 40 kilometers (25 miles) outside of the main capital of Chile, Santiago, you´ll find the biggest ski association of the southern hemisphere, the Tres Valles. The three test ski resorts El Colorado-Farellones, La Parva and Valle Nevado feature about 130 kilometer (80 miles) of skiable terrain. The massive off-piste options and the outstanding helskiing offers make this resort pretty popular among freeride skiers.
Beginners will appreciate El Colorado-Farellones, where more than 50 percent are designated for ski novices. La Parva is especially great for intermediate skiers. Valle Nevado actually boasts the only gondola in the whole country of Chile.
Catedral Alta Patagonia
One of the largest ski resorts in Argentina is Catedral Alta Patagonia in the province of Rio Negro. The ski resort convinces with 120 kilometer (75 miles) of descends. However, more than half are considered to be ideal for intermediate skiers. The remaining runs are equally shared by beginners and experts.
The ski resort in Patagonia offers breathtaking views of the national park Nahuel Huapi from almost every trail. The world famous national park is best known for countless lakes, huge forest areas and high peaks.
Travel Deals & Tips
Advertisement
Chapelco

A whole lot smaller, but definitely worth a visit is Chapelco in the Argentian Andes. About 45 kilometers (28 miles) are perfect for beginners and more advanced skiers, probably a reason why families love to come to Chapelco.
In addition, the Argentinian mountain cuisine will add much flavor to your skiing vacation .You won´t find the typical European mountain fare like Kaiserschmarrn and dumplings but high quality Argentinian beef steak instead. BBQ specialties are usually on the menus as well and therefore it´s a true paradise for meat lovers!
Mount Ruapehu

The place to be on New Zealand´s North Island is Mount Ruapehu. The mountain has a drop of 2797 meters (9176 ft) and even boasts two ski resorts, Whakapapa and Turoa. The bigger one is Whakapapa and is especially great for families. The first beginner area in New Zealand, the Happy Valley, is just one of the arguments. Still keep in mind that most runs are designated to intermediate skiers. Freeride skiers will find their personal terrain too since Mount Ruapehu has amazing off-piste in abundance.
Treble Cone
If you prefer the South Island in New Zealand, book a trip to Treble Cone. The ski resort is well-known for extra long downhills, an awesome freeride offer and unique views of the lake Wanaka and the Southern Alpes.
About 90 percent of the runs in Treble Cone are free to intermediates disposal. So beginners should better steer clear.
Perisher Blue
Winter is coming! | 00:54
Perisher Blue is the biggest winter sport area in Australia. Located in the Kosciuszko national park, surrounded by the Snowy mountains, you´ll have 100 skiing runs to your disposal. With four valleys and seven mountain peaks you´ll find more than enough to discover.
Beginners should look for the runs around Back Perisher Mountain and Mount Piper. Skiers with some more experience under their belt will be pleased with the trails around Mount Blue Cow and Guthega. Skiers who are looking for the thrill of speed should check out the famous double black diamond runs Kamikaze and Double Trouble.
Thredbo
While Perisher is Australia´s largest ski resort, Thredbo is the ski resort with the highest altitude. Lifts will bring you up to a vertical rise of 2037 meters (6683 ft) above sea level! An other highlight in Thredbo are the so-called ´Big 5´, the five longest descends in Australia.
The five runs feature every ability level, so beginners and intermediate skiers and riders will find a downhill that they can handle and challenges them.