The ski resorts in South Tyrol will not open in February. In view of the persistently high infection figures and the spread of new virus mutations, the autonomous province of Bolzano is tightening its Corona measures and once again going into hard lockdown. This also postpones a possible start of the season in South Tyrol to March at the earliest. Ski resorts in other Italian regions continue to hope for a season start on February 15.
New lockdown for three weeks
South Tyrol is once again going into hard lockdown. This was decided by the regional government at an extraordinary meeting on Thursday evening. From Monday, February 8, 2021, shops, bars and restaurants will have to close for three weeks. Tourist accommodation activities are also no longer allowed. Previously, hotels in South Tyrol were open. In addition, the communities of residence may now only be left for professional or health reasons. The decision was made on the same day that the more contagious British virus mutation was confirmed in South Tyrol.
The tightened measures also mean another postponement for the start of the season in South Tyrol's ski resorts, which had hoped to open on February 15. With the new lockdown, a start is now possible from March 1 at the earliest.
Other regions plan to start season in mid-February
In Italy, regions are classified into different risk classes according to the level of infection: white, yellow, orange and red. In zones classified orange or red, it is not allowed to travel in or out according to the current Covid-19 regulations. Exceptions include occupational or health reasons. Lifts must also remain closed in these zones.
Ski areas in yellow zones will be allowed to open on February 15, 2021, according to the current status. These include Lombardy, the Aoasta Valley, Trentino and Veneto, among others. How quickly and at short notice this can change, however, was shown last month when the planned opening on January 18 was postponed again just a few days before (we reported). Ski resorts have already developed appropriate safety protocols and hygiene concepts for lift operations. You can find out which measures apply, along with further links, in our ski resort entries.
Update: Just hours before the planned opening of ski resorts on February 15, the Italian government extends the winter sports ban for all zones. Ski resorts will remain closed until at least March 5.>> Learn more
Entry into Italy is possible from EU countries as well as Switzerland and Liechtenstein, among others. A negative PCR test is required upon entry, which must not be older than 48 hours. Because Italy is classified as a risk area by many countries (including Germany and Austria), however, a quarantine period may have to be observed when returning to the home country.
Travel Deals & Tips
Advertisement
World Championships in Cortina will take place
The upcoming Alpine World Ski Championships 2021 in Cortina d'Ampezzo are also not affected by the lockdown in South Tyrol. Cortina is located in the province of Belluno in Veneto and thus in a yellow zone. From February 8 to 21, 13 races will be held here, including separate parallel races for men and women for the first time.
Great snow conditions in Italy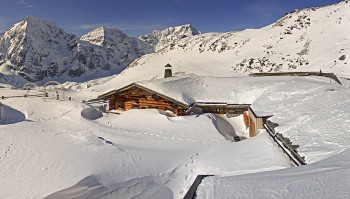 Get notified when there's fresh snow:
Schneeticker