The Ski Resort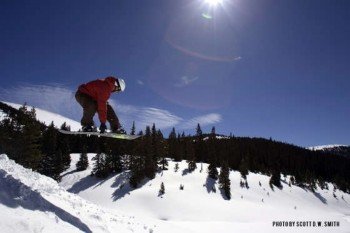 Ski Cooper is a fun ski area located in central Colorado. It offers everything a real snow enthusiast can ask for. There are over 160 hectares of skiable terrain with 26 trails to be discovered. There is plenty of space for everyone from beginner to expert. In addition, 995 hectares of Backcountry terrain is available via snowcat tours on the San Isabel and White River National Forests. Find deep powder, open bowls, glades and steeps. You will be accompanied by two experienced guides to make sure you´ll return safe and sound. If you´re a less experienced skier or rider you may take some lessons at the Ski School. Dedicated staff will help you to achieve your personal goal whether it is to ride the lift for the first time or if you want to explore your first diamond run. There are also Telemark lessons available. Free your heels and get a whole new ski experience! Your toddler doesn´t want to ski? No problem! Ski Cooper has a Daycare where experienced staff will keep your child occupied while you have some fun on the trails and slopes.
Interesting facts
Elevated between 10499 ft and 11699 ft, the Ski Resort is among the 15 highest elevated Ski Resorts in the USA. The vertical drop from summit to base is 1201 ft. The average difference in altitude between base and summit of Ski Resorts in the USA is 1188 ft.
Season starts on Dec 7 and ends on Mar 14 (98 days). Average season duration in the USA is 116 days.
During the season (from Dec 7 till Mar 14) the average snow depth at Ski Cooper is 37 ". Snow coverage is usually best during March, offering an average base depth of 45 ".
Ski Cooper features 28 sunny days on average per season. The average for all ski Resorts in the USA is 16 sunny days. January is the sunniest month with an average of 14 sunny days.