Interesting facts
Elevated between 6348 ft and 7500 ft, the Ski Resort is among the 5 highest elevated Ski Resorts in Oregon. The vertical drop from summit to base is 1152 ft. The average difference in altitude between base and summit of Ski Resorts in the USA is 1188 ft.
Season starts on Dec 3 and ends on Apr 16 (134 days). Average season duration in the USA is 111 days.
The ski resort is among the 5 ski Resorts with best conditions in Oregon.
The Ski Resort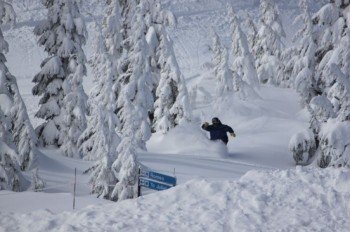 Mt Ashland Ski Area is located between Portland and San Francisco only 12 km off Interstate 5. It is nestled in the Siskiyu Mountain range and offers more than 80 hectares of skiable terrain. Due to its north face location it gets over 750 cm of snowfall per year. 23 runs are waiting for you with three quarters of them being designed for expert skiers and riders. Hence, Mt Ahsland is the perfect spot for everyone looking for a challenge. Commonly, it is said that you can ski everywhere when you can ski at Mt Ashland. Yet, this doesn´t mean that this isn´t a place for beginners. There is also a great beginner area and the Ski School offers a variety of programs for skiers and riders of all ages. Experienced instructors are ready to help you achieve your personal aims whether it is to take your skills to the next level or to stand on ski/board for the first time. A specialty of Mt Ashland is its "Give a Kid a Lift" Program. It aims at giving every child in the region the opportunity to learn to ski or ride regardless of its social status.