The Ski Resort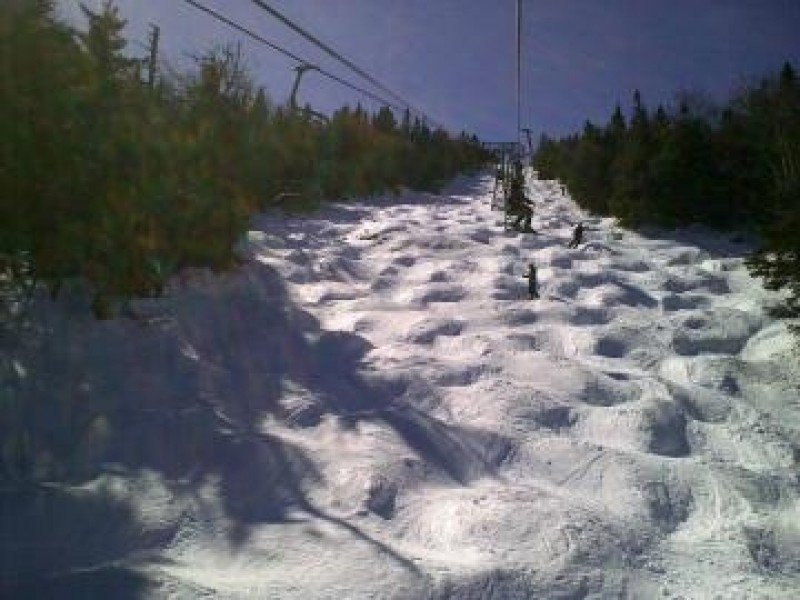 Get away from huge ski areas and come to Mad River Glen where skiing is still an outdoor adventure! Mad River Glen offers best conditions for everyone no matter if novice or expert. There are more than 45 hectares of skiable terrain avialable. The ski area offers great trails for beginners and intermediates. However, it is widely known for its expert terrain. Enjoy challenging trails with natural bumps, steeps and glades! Not for nothing Mad River Glen´s motto is "Mad River Glen - Ski it if you can!"
Moreover, Mad River Glen is also called the "Telemark Mecca". Free your heels and get a totally new ski experience! This ski area is quite popular amongst Telemark skiers and the Ski School does its very best to introduce new skiers to this fantastic sport. There is a variety of different programs available including special clincis for women and children. Of course, you can also get some usual ski lessons. No matter if adult or child you will certainly find a program that will meet your needs.
There is also a nursery available for children 6 months to 6 years. Its play area is located next to the lift facilities so parents can have a quick look during their fun time on the slopes.
 
Interesting facts
The vertical drop from summit to base is 2037 ft. The average difference in altitude between base and summit of Ski Resorts in the USA is 1204 ft. Most runs are therefore relatively long. The highest point of the track is 3638 ft above sea level.
Snow Safety & Snowmaking
Travel Deals & Tips
Advertisement