The Ski Resort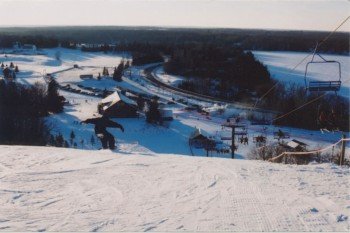 Buena Vista Ski Area is located astride the continental divide. It offers 16 slopes that are served by 4 chairlifts and a beginners tow. Buena Vista Ski Area is a resort that certainly everyone will enjoy no matter if beginner, intermediate or expert.
Furthermore, there is a Nordic trail system available. Enjoy 25 km of trails meandering through vast forests, enjoy the scenic views of great landscapes and pass up to nine lakes.
There are also two terrain parks available. Learn some new tricks and expand on your skills!
If you´re coming to Buena Vist Ski Area as a group or with your family you might enjoy snow tubing. It´s a great fun activity that everyone can enjoy since it does not require any experience. Just grab your tube get on the lift and slide down the chutes!
Another more relaxing acitvity is sleigh riding. Take a romantic tour through the white landscape. It will take you through the historic village and unbelievably scenic forests.
Snow Safety & Snowmaking
Average snow depth of the last years (Summit)
(in ")
Travel Deals & Tips
Advertisement