Interesting facts
The vertical drop from summit to base is 984 ft. The average difference in altitude between base and summit of Ski Resorts in the USA is 1184 ft. The ski resort takes you to an elevation of 7874 ft.
The Ski Resort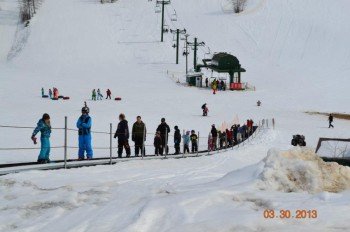 Bottineau Winter Park is located in the heart of North Dakota´s Turtle Mountains. It provides 16 skiable hectares with 9 trails that are served by 5 lifts. There are trails for all levels of ability available.
Bottineau Winter Park is the perfect spot if you are a first timer on ski or snowboard. Trained staff will teach you all you need to know to become a real snow enthusiast. You can choose between private and group lessons. Of course, you can rent all the equipment needed.
If you´re exhausted from hitting the trails you may take a break at the chalet and get a hot meal and something to drink.