The Ski Resort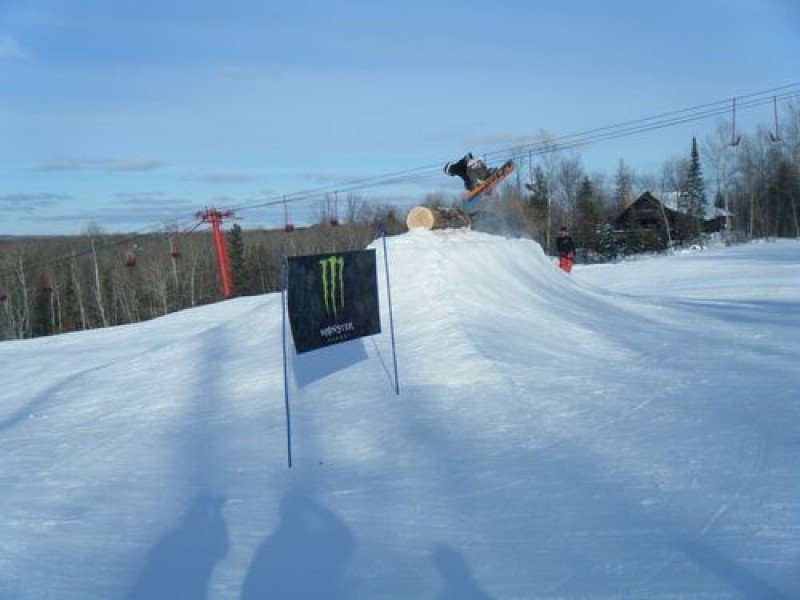 Big Powderhorn Mountain Ski Area is located between Bessemer and Ironwood. It offers over a hundred hectares of trails for all ability levels. If skiing and snowboarding is new to you, you may like to attend lessons at the local ski school. There you will learn everything you need to become a skilled skier or snowboarder. Experienced staff will help you with your first steps. You can choose from private and semi-private lessons. Another possibility is the "Learn to love it" packages that include lessons, rental and lift ticket.
Parents may be interested in the Kinder Care offer. This is a babysitting service for children ages 2-6. Enjoy some winter fun on the trails while your child is in good hands and has some fun with other children of their age.
If you´re tired from skiing after a few days you may try some of the other winter activities Big Powderhorn Mountain has to offer. For example, you can go ice-skating or snow tubing. It´s fun for the whole family. Furthermore, there are extra trails for snowmobilers that never seem to end.
Those who want to go cross country skiing and snowshoeing can turn to Ironwood which is only 15 miles away. There you´ll find a wonderful groomed track that leads you past several water falls along the Black River.
Interesting facts
Offering 250 acres of slopes and terrain, Big Powderhorn Mountain is among the 5 largest Ski Resorts in Michigan.
Big Powderhorn Mountain is among the 5 best rated Ski Resorts in Michigan.
During the season the average snow depth at Big Powderhorn Mountain is 11 ". Snow coverage is usually best during February, offering an average base depth of 13 ". Therefore Big Powderhorn Mountain is among the 5 ski Resorts with best snow conditions in Michigan.
Big Powderhorn Mountain features 27 sunny days on average per season. The average for all ski Resorts in the USA is 35 sunny days. February is the sunniest month with an average of 12 sunny days.
Snow Safety & Snowmaking
Travel Deals & Tips
Advertisement