The Ski Resort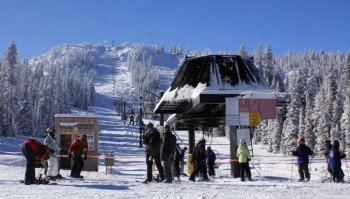 Anthony Lakes Mountain Resort offers finest snow and a wonderful landscape. No matter if you´re a pro skier or a beginner you will enjoy skiing here. Start your day with a tasty breakfast in the cafeteria before hitting the trails. As a beginner you may then turn to the ski school where certified isntructors are awaiting you. You can choose if you want to be schooled in group lessons or private/semi-private lessons. Regardless of what you choose you´ll be taught patiently to become a safe and confident skier.
As a powder enthusiast you may try Cat Skiing. Anthony Lakes Ski Resort has the highest base elevation in Oregon. You will drop 300-500 metres per run. Just book your seat on one of the snow cat tours.
Anthony Lakes also offers 30km of cross country tracks. Enjoy some of the biggest variety in trails in North America and enjoy the beautiful scenery of the Elkhorn mountains.
 
Snow Safety & Snowmaking
Travel Deals & Tips
Advertisement