Interesting facts
The high point of the cross-Country skiing area is located at an elevation of 3773 ft.
Average snow depth during the season (Dec 12 to Apr 18) is 95 " at summit elevation and 58 " at base elevation. Snow coverage is usually best during March, offering an average snow depth of 122 " at summit elevation and 73 " at the base.
The Cross-Country Area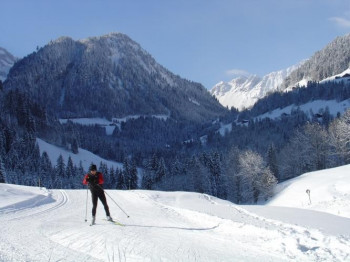 At Grand Paradis is a track of 10 km of classical style and 10 km skating. The track is illuminated for 4 km free of charge every night until 10 p.m.