The Cross-Country Area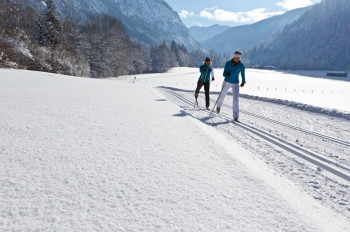 The cross-country skiing area Bayrischzell includes more than 100 kilometres of cross-country skiing trails. Half of these are suitable for classic cross-country skiers and half for skaters. The tours vary in length and have different degrees of difficulty.
Interesting facts
The high point of the cross-Country skiing area is located at an elevation of 2661 ft.
Snow coverage is usually best during February, offering an average snow depth of 66 " at summit elevation and 17 " at the base.