The Ski Resort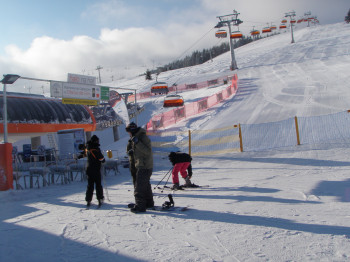 With more than 20 km of slopes, the Zieleniec Ski Arena is one of the largest ski resorts in Poland. The 30 lifts along the DW389 take winter sports enthusiasts to the mostly blue and red marked slopes. Especially families and beginners have a large choice of suitable slopes. For advanced skiers there is also a black piste, which runs below the Skyway Express Nartorama gondola lift. A large part of the ski area can be illuminated, allowing you to enjoy your ski day daily until 10pm.
Nightskiing
Travel Deals & Tips
Advertisement
Videos
Czas na #szusowanko w Zieleniec Ski Arena
Zieleniec Ski Arena 13.02.2020
Stacja narciarska Zieleniec Ski Arena
Zieleniec Ski Arena - Film Promocyjny
Infrastructure & Rental
Skischools
Number of Snowboard Schools:
10
Getting here
The ski resort is located about 120 kilometres south of Wroclaw. From there you take the DK8 to Duszniki-Zdrój. Then continue on the DW389 to Zieleniec. At the lifts there are six parking places to choose from.