Coronavirus / Covid-19 Measures
Current protective measures and security advice at Wildkogel:
Masks mandatory in all lifts and ski buses
Visitor management in waiting areas (keep your distance)
Restrictions on lift capacity
Lift tickets available online
Masks mandatory at restaurants, ski rental and shops
No Après Ski
Staff testing on regular basis
Corona test sites in the village
Daily disinfection measures
Masks mandatory in waiting areas
>> Read more about the Covid-19 guidelines on
The Ski Resort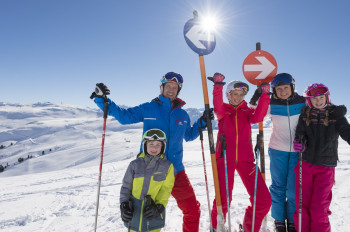 The Wildkogel Ski Arena is located in the heart of the Kitzbühel Alps, yet is within quick, convenient reach with no road tolls to pay. The Wildkogel promises superb views of the Hohe Tauern National Park's 3,000-metre peaks and the mighty Grossvenediger (3,674 m). Many regard it as the most scenic lookout mountain in the entire Oberpinzgau region. The Wildkogel Ski Arena offers magical conditions from December until April, for families, skiers, boarders, carvers and deep-snow specialists. And: not without reason is the Wildkogel Ski Arena referred to as "probably the friendliest ski area in Austria".
Snow Safety & Snowmaking
Snow Making Machines:
335
Snowphone
+43 (0)6565 6205
Average snow depth of the last years (Summit)
(in ")
Must-Ski Runs
Most Difficult Runs
Abfahrt Nr. 16 Pfeifferköpfl
Longest Runs
Talabfahrt nach Bramberg Nr. 14