The Ski Resort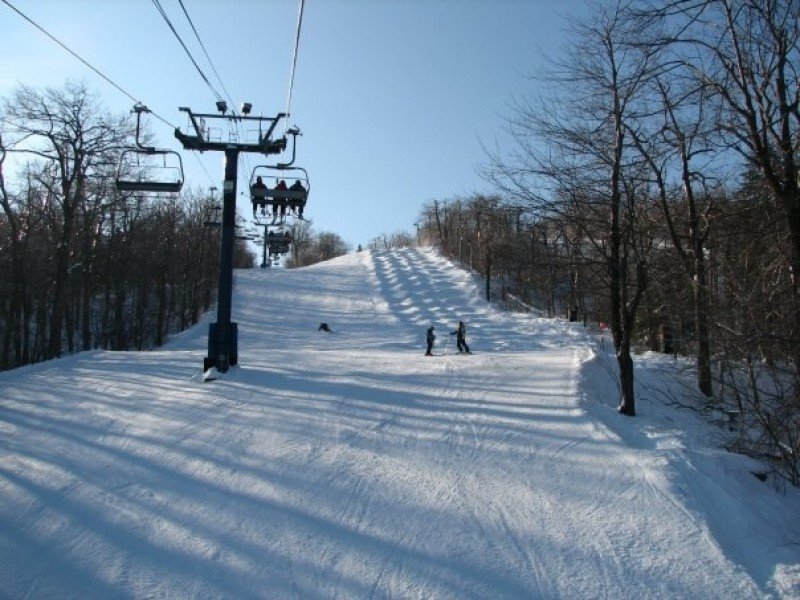 Wachusett ist the Algonquin Indian name word for "the great hill" and so is Wachusett Mountain! Skiing at Wasuchett startet in the 1930s. However, it only got its first lift in 1960. Today the the ski area has four chair lifts and four surface lifts servicing 22 trails for all abilits levels on a total terrain of 48 hectares. 18 of the trails are lighted for night skiing.
Wachusett offers all big mountain amenities but is still small enough to preserve an enjoyable atmosphere. Wachusett is a family friendly resort: There are three trails specially marked as family trails. In addition, the Ski & Snowboardschool offers great beginner packages at reasonable prices. For instance, check the Polar Kids offer or the Vacation School Clubs!
Moreover, Wachusett has the #1 NASTAR racing program in New England! Public NASTAR is available every Monday, Wednesday, Friday, Saturday and Sunday. Moreover, Wachusett is one of the "greenest" mountains around! That doesn´t mean that there is no snow but that Wasachusett aims at keeping the ski area environmental-friendly. The best example is the base lodge which has an award winning heating system that uses a combination of waste heat generated by snowmaking compressors, passive and active solar heat and electrical back-up. Moreover, it has a fireplace where you can warm yourself and you will find all food facilities there. A visit to the Waffle House is most popular amongst the little visitors of Wachusett!
Snow Safety & Snowmaking
Travel Deals & Tips
Advertisement
Video
Wachusett Mountain Night Commercial 8pm