The Ski Resort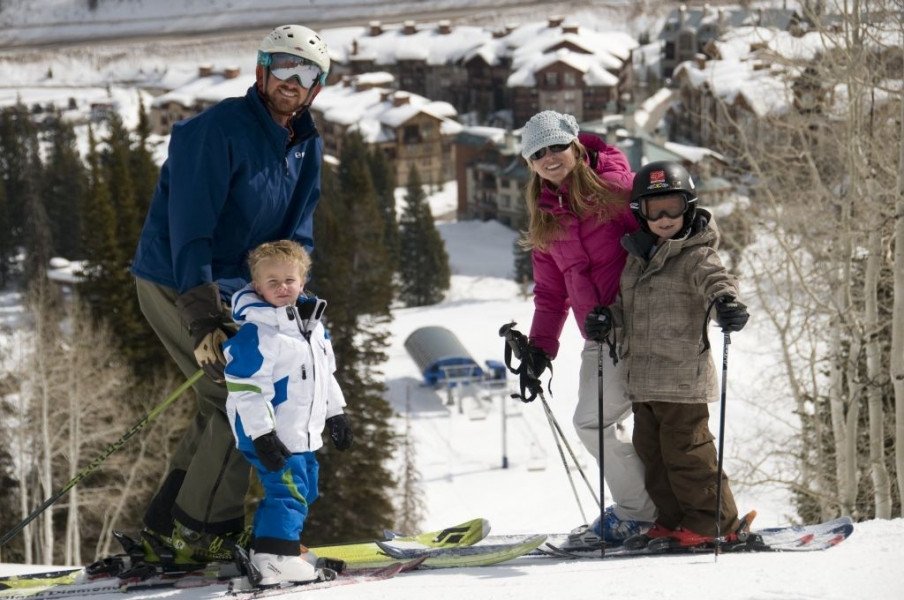 Solitude Mountain Resort is located amongst the Wasatch Mountains in Utah. Although it is a famous award winning ski resort it is uncrowded and allows you to savor the beauty of nature. Solitude got its name for a reason: The feeling you´ll most likely get is best described as solitude. Typically the winter season lasts from mid November to early April.
Solitude consists of three bowls adding up to 486 hectares of skiable terrain with a variety of trails. There are plenty of trails for all ability levels. Combined with consistently good weather you might spend a winter holiday of a lifetime at Solitude. Book one of the great ski in/ ski out lodges that will give you a warm and cozy home during your stay and let the fun begin right in front of your back door. The Snowsports Academy is amongst the best in the Wasatch Range. It offers lessons for both children and adults. It´s major aim is to provide as much fun as possible. Classes are available in all classic disciplines: alpine skiing, snowboarding, Nordic skiing and telemarking. Go take some lessons and become a confident skier or rider!
Nordic skiers have access to 20km of groomed and tracked trails. They are set for both classic and skating styles. Glide along Silver Lake and discover the secrets of Wasatch forest.
Furthermore, Solitude has a "family friendly" terrain park. Its elements are designed to provide fun for everyone not matter if young, old, novice or advanced. However, Solitude also has a lot to offer for expert skiers and riders. Explore Solitude´s backcountry attended by Solitude´s professional ski patrol guides. Honeycomb lift makes Honeycomb Valley one of the most accessible freeride terrain. Get a fantastic backcountry experience inbounds!
Interesting facts
Solitude is among the 3 best rated Ski Resorts in Utah.
It is among the 3 most family-friendly ski Resorts in Utah.
Elevated between 8005 ft and 10036 ft, the Ski Resort is among the 5 highest elevated Ski Resorts in Utah. The vertical drop from summit to base is 2031 ft. The average difference in altitude between base and summit of Ski Resorts in the USA is 1204 ft. Most runs are therefore relatively long.
During the season the average snow depth at Solitude is 84 ". Snow coverage is usually best during May, offering an average base depth of 124 ".
Solitude features 66 sunny days on average per season. The average for all ski Resorts in the USA is 66 sunny days. April is the sunniest month with an average of 19 sunny days. This makes the ski resort one of the 5 sunniest in Utah.
Snow Safety & Snowmaking
Travel Deals & Tips
Advertisement