The Ski Resort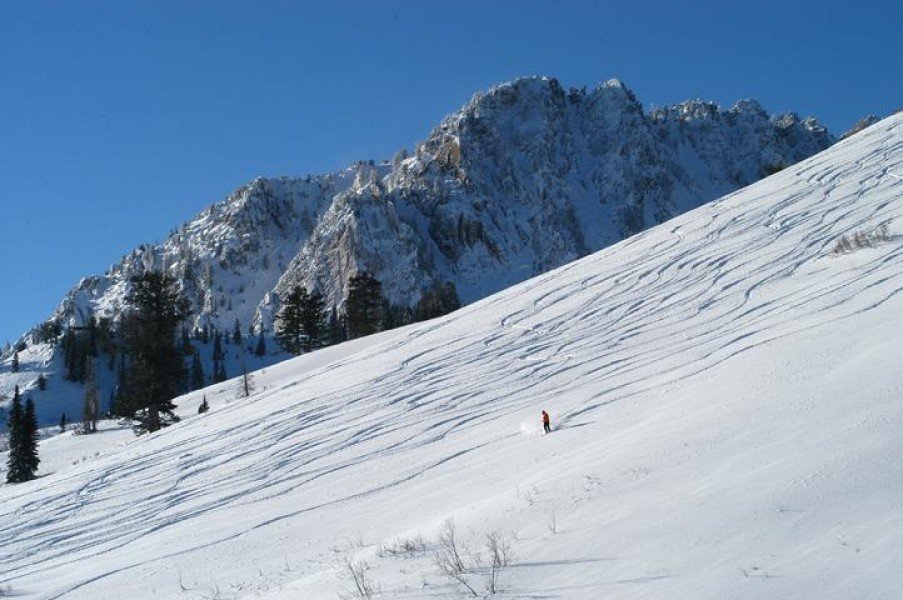 LocationLocated in the idyllic northern Utah community of Huntsville and the spectacular Wasatch-Cache National Forest, Snowbasin has established itself as the newest destination that savvy fans want to keep to themselves. With the completion of the 3½ mile Snowbasin Road in 2000, Snowbasin is an easy 43 mile drive from downtown Salt Lake City and the Salt Lake International Airport; and only 17 miles from the city of Ogden, UT.DescriptionSnowbasin: A Sun Valley Resort is the essence of rustic chic and has fast become Utah's most asked about winter sports resort. Our European guests are telling us, "It feels like home!" Cultural diversity has arrived and our guests are enjoying the sun soaked slopes, panoramic views, rocky outcrops and the Needles Ridge sculpted by cirques with the breathtaking Needles Spires. Welcoming the world in 2002, Snowbasin successfully hosted six events, including the men's and women's downhill, Super G and combined events. Acquaint yourself with the allure of Snowbasin as the legend lives on!Dining FacilitiesSeeking a change from typical resort fare? The Servery-Style Dining in our lodges are sure to please. Prime rib dinners, rotisserie chicken, hot turkey and roast platters are prepared for you at our carving stations. California rolls, udon noodle bowls, potstickers and your choice of stir-fry entrées, including shrimp, are features of our stir-fry stations. For a taste of Europe go up to the Needles Lodge for Austrian specialties such as goulash soup, bratwurst with sauerkraut, wienerschnitzel with pommes frites, cabbage rolls with German potato salad and apple strudel. Some of our guests say they play on our mountain extra hard just so they can indulge in a little more homemade pasta or boar sausages and polenta by one of the many fireplaces.Meeting and Banquet FacilitiesImagine . . . your dream mountain reunion or corporate event! Snowbasin Resort is pleased to make available to your business two very special places to have a meeting. Experience the intimate and elegant atmosphere of Earl's Lodge. Enjoy a wide variety of catering menu choices from our professional catering staff. A dance floor or bar service is also available. Or feel the invigorating cool mountain air and crystal-clear skies only found at Needles Lodge. Enjoy a delicious breakfast and then get down to business!Snowmaking SystemSnowbasin's system, installed in 1999, is the most advanced snowmaking system in the world, using the most up-to-date technology and equipment. With more than 300 miles of wiring, 50 miles of electrical conduit and 47 miles of pipe, Snowbasin's snowmaking system covers over 600 acres of skiable terrain. Sun Valley, Snowbasin's sister resort, and Snowbasin are now the two largest snowmaking operations in North America.
Interesting facts
Offering 3000 acres of slopes and terrain, Snowbasin is among the 15 largest Ski Resorts in the USA.
The vertical drop from summit to base is 2949 ft. The average difference in altitude between base and summit of Ski Resorts in the USA is 1227 ft. Most runs are therefore relatively long. The ski resort takes you to an elevation of 9350 ft.
Snow coverage is usually best during March, offering an average base depth of 102 ". Therefore Snowbasin is among the 5 ski Resorts with best snow conditions in Utah.
Snow Safety & Snowmaking
Snow Making Machines:
400
Travel Deals & Tips
Advertisement
Videos
Snowbasin Winter 2019-20 Highlights
Snowbasin Blue Bird Powder Day
Private Guides at Snowbasin Resort