Interesting facts
Präbichl is among the 10 best rated Ski Resorts in Styria.
The vertical drop from summit to base is 2244 ft. The average difference in altitude between base and summit of Ski Resorts in Austria is 2356 ft. The high point of the ski resort is located at an elevation of 5906 ft.
Season starts on Dec 7 and ends on Mar 29 (113 days). Average season duration in Austria is 113 days.
Average snow depth during the season (Dec 7 to Mar 29) is 50 " at summit elevation and 30 " at base elevation. Snow coverage is usually best during February, offering an average snow depth of 64 " at summit elevation and 39 " at the base.
Präbichl features 37 sunny days on average per season. The average for all ski Resorts in Austria is 47 sunny days. February is the sunniest month with an average of 17 sunny days.
The Ski Resort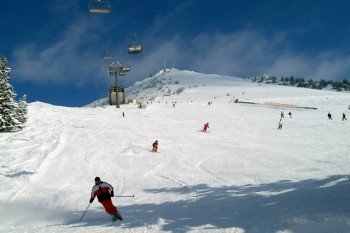 Located in the Styrian Oberland, Präbichl offers a good variety of slopes. From the wide, family-friendly slope to the steep mogul slope "Polsterrinne", every performance class will find its terrain here. Children and beginners practise their first turns in the snow on the kids areas Purzelwiese and Schlumperwald. A practice lift and a magic carpet are available to them for this purpose.
For advanced winter sports enthusiasts, the Funslope features bumps, small jumps and a giant snail with tunnel. The FIS slope can also be used for group or club ski races. With five ski routes like "Die Wilde" or the "Polsterdreieck" also freeriders get their money's worth.
Snow Safety & Snowmaking
Snowphone
+43 (0)3849 606030
Average snow depth of the last years (Summit)
(in ")
On Mountain Dining
There are several restaurants to choose from, such as the Arena Stub'n. The cabins are located on the pistes Mittel-Downhill, Stockhang-Downhill and Panorama-Downhill.
Infrastructure & Rental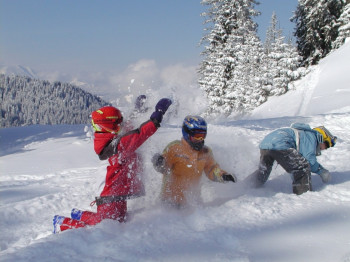 The ALPFOX ski school does not only offer classic ski and snowboard courses. The programme also includes deep snow and mogul slope training as well as freeriding and avalanche prevention. There is race training for children and teenagers. You can rent the necessary equipment at the bottom station of the 4-seater chairlifts.
Affiliate Shops
Ski Rentals Präbichl (1)
Getting here
From Graz, take the A9 towards Loeben to the Traboch exit. Then take the B115 via Edling and Vordernberg to Präbichl.