The Ski Resort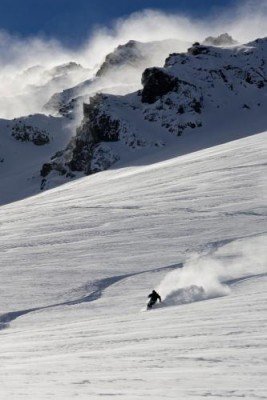 Mt Olympus ski area is a south facing basin set high in the Craigieburn Range - perfect for trapping powder dumps! 450m of vertical drop over 60 hectares of varied terrain provide skiing and riding from beginner to extreme. Olympus is also the ideal gateway to some of New Zealand's finest touring.
Interesting facts
The vertical drop from summit to base is 1476 ft. The average difference in altitude between base and summit of Ski Resorts in New Zealand is 1545 ft. The highest point of the track is 6168 ft above sea level.
Snow coverage is usually best during September, offering an average snow depth of 76 " at summit elevation and 19 " at the base.
Mt Olympus features 20 sunny days on average per season. The average for all ski Resorts in New Zealand is 19 sunny days. September is the sunniest month with an average of 8 sunny days. This makes the ski resort one of the 10 sunniest in New Zealand.
Videos
Mt Olympus POWDER | 03:27
Mount Olympus NZ backcountry skiing
Just 1.5 hours from Christchurch, Mount Olympus has an...
Mount Olympus Freeride Open 2017
Holy MOFO that was an event! A huge thank you to Hayden...
Mt Olympus NZ
Mt Olympus New Zealand 1st July 2012, discover this...