The Ski Resort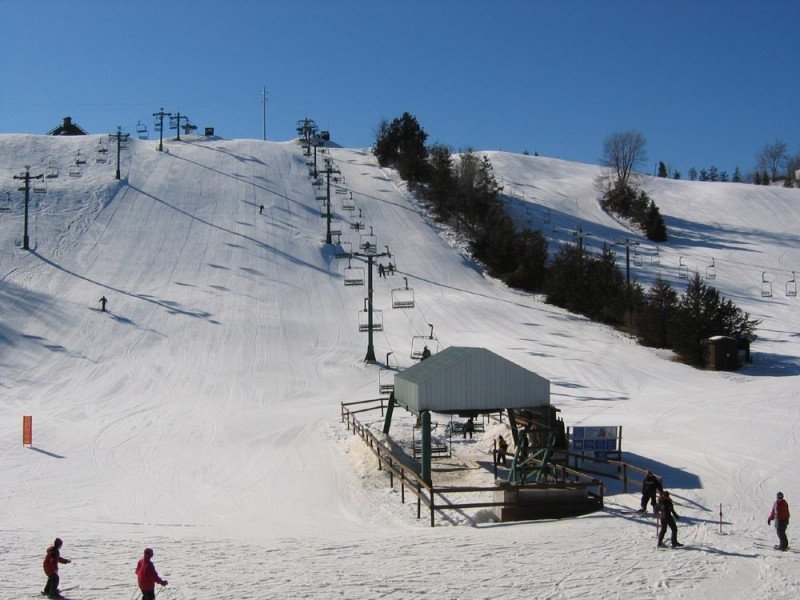 Mount Kato is a great ski area for everyone looking for a place to ski and ride away from crowded places. The skiable terrain totals 22 hectares and there are 19 trails available thet will please beginners as much as experts. The whole terrain is covered with a snowmaking system so you will always find best snow conditions on your visit. Looking for some freestyle fun? Mount Kato has a Terrain Park with innovative features that will certainly give you a challenge!
If this is your first time on ski or snowboard or if you need some instruction you can take some lessons at the Ski School. There is a variety of programs available designed for different needs. You will be instructed by experienced staff that will help you to achieve your aim. Knowing the proper techniques will certainly help you to have even more fun on the slopes! You can also go snowtubing at Kato Mountain. Everyone can do it as there is no practicing needed. Just grab your friends and family, hop on a tube and off you go!
Such a fun day in the snow will certainly quicken your appetite. Luckily, the chalet offers food service. Get a hot meal and something to drink and just relax for a while before hitting the slopes again!
Interesting facts
Average snow depth during the season is 46 " at summit elevation and 20 " at base elevation. Snow coverage is usually best during February, offering an average snow depth of 55 " at summit elevation and 24 " at the base.
Mount Kato Ski Area features 37 sunny days on average per season. The average for all ski Resorts in the USA is 31 sunny days. February is the sunniest month with an average of 15 sunny days. This makes the ski resort one of the 3 sunniest in Minnesota.
Snow Safety & Snowmaking
Average snow depth of the last years (Summit)
(in ")
Travel Deals & Tips
Advertisement