The Ski Resort
Mont Orford is the fourth highest summit in Quebec and a place for real nature lovers. The station of Mont Orford exists for 70 years and therefore has a real tradition in grooming the three mountains Orford, Alfred-Desrochers and Giroux to perfection. Situated in the heart of nature, 61 trails, gladed areas and 4 major slopes are made accessible by one hybrid gondola and 8 lifts. The dynamic ski station is surrounded by a breathtaking view and the rustic environment was planned to challenge both skiers and snowboarders alike. The climate at Orford ski station favours an abundance of snow and all the trails are safe and very well maintained. At Orford you can experience the environment as excitedly intense or tranquil to the spirit - come and enjoy the abundance that it offers!
Interesting facts
Elevated between 856 ft and 2789 ft, the Ski Resort is among the 3 highest elevated Ski Resorts in Quebec. The vertical drop from summit to base is 1932 ft. The average difference in altitude between base and summit of Ski Resorts in Canada is 1191 ft. Most runs are therefore relatively long.
Snow Safety & Snowmaking
Code of Conduct
CODE ADOPTED UNDER THE SPORTS SAFETY ACT. THIS CODE APPLIES TO ANYONE PRACTICING A SNOW SPORT.
- Stay in control of your speed and direction. Be prepared to stop on short notice or avoid obstacles and other participants.
- Yield the right of way to people downhill and take a direction that ensures their safety.
- Only stop on a trail if you are visible from the top and if you are not obstructing the trail.
- Yield the right of way to those uphill when you enter a trail and at intersections.
- If you are involved in or have witnessed an accident, remain at the scene and identify yourself to the first-aid respondents.
- Always have a proper device on-hand to avoid runaway equipment.
- Keep off the trails or lifts if you are under the influence of drugs or alcohol.
- Obey all signs and warnings and never venture off the trails or onto a closed trail.
Snow sports are dangerous. Please always exercise caution and use common sense to reduce risk.
For a safe and rewarding experience, follow the Mountain Code of Conduct and remain courteous to others at all times. You must comply with any other rules and signs posted or otherwise indicated by the Mont-Orford Ski Station.
It's your responsibility to always be vigilant and respect the code of conduct.
Travel Deals & Tips
Advertisement
On Mountain Dining
Whether you're looking for a quick lunch or a delicious and festive after-ski meal, one of our three restaurants is guaranteed to satisfy your cravings.
Our charming little sandwich café offers a full range of specialty coffees and hot chocolate to warm up both young and old. In addition to sweet pastries and great sandwiches,

Café Le Virage

is known for its deliciously healthy dishes.

The Slalom Pub

exceeds all expectations. It's a warm and relaxing place to enjoy a nice lunch with its wide variety of à la carte meals. Friends, families and anyone in between are welcome when the pub opens its doors at 11 AM, so come in and enjoy a warm atmosphere and mostly for a festive Après-Ski!
Whether you're looking for a quick bite to eat, or you just like having a range of options, our

cafeteria

is the place for you! On one side, we offer bistro-style meals, with a daily menu and a vegetarian option, all freshly prepared by our chef. On the other side, head over to the buffet area where you'll find all the classics, from hamburgers and cheeseburgers to poutines.
Must-Ski Runs
When you explore a ski area, you naturally look for the best trails. Here are the ones at Mont-Orford that the locals would recommend. Get ready to become a true Mont-Orford skier!
The 4 KM:

It's our signature trail and the longest and most winding of the ski station. The trail snakes down the southeast slope and offers the most spectacular view of majestic Lake Memphremagog and the Appalachian Mountains, totally amazing scenes you'll never forget!

The Slalom:

Long and short radius turns are great in this sinuous trail, named after those who love to carve fresh snow!

The Grande Coulée:

We love it for its starting point between two rocky cliffs, its width and perfect grooming, and we love it even more because you never have to worry about a traffic jam on this trail.

The Cascade:

The favorite of all skiers who know Mont Alfred-Desrochers by heart! Try it as a family or ski alone, and have fun discovering its secret paths along the trail while enjoying the natural hilly terrain – perfect to practice small jumps.

The Contour:

The wildest of our trails! Locals love it for its many pitches over different levels and abrupt drops. Ideal for spring skiing, it's also the first destination for expert skiers during a snow storm.
Nightskiing
We don't offer nightskiing at the resort. But if you want to discover a new sport, we invite you to try the Uphill Skiing!
Activities
Skiing
Snowboarding
Uphill Skiing
Fatbike
Cross-Country skiing
and more! Head over our website for all the informations.
Après-Ski and Nightlife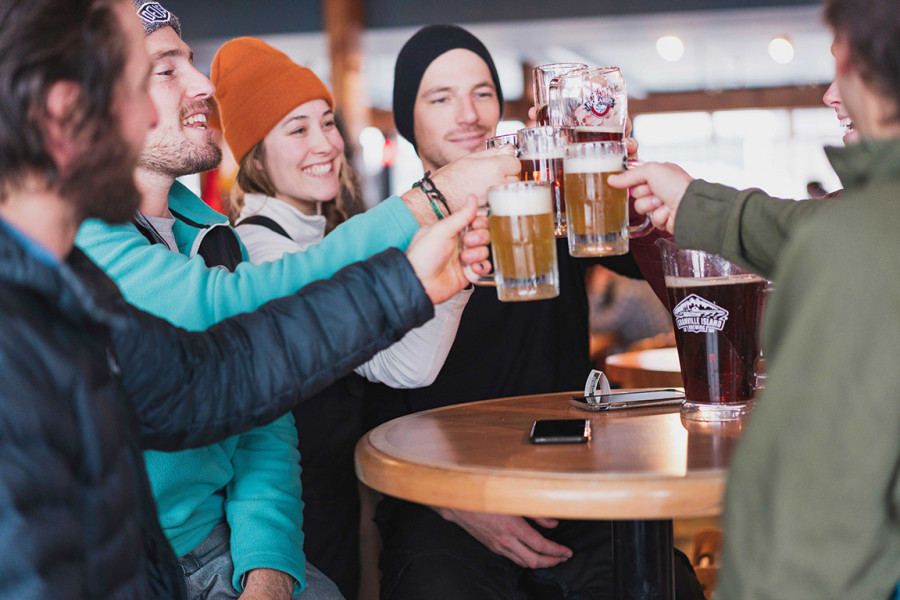 Discover our Slalom Pub! There's something for everyone: delicious beers from the Orford region's microbreweries, hot chocolate topped with whipped cream for the children, and more. It's the perfect place for an after-ski treat with friends or family, or to unwind in an enjoyable atmosphere where live music and DJ sets are featured occasionally. The Slalom Pub is always there to make sure you make the most of your well-deserved break!
Infrastructure & Rental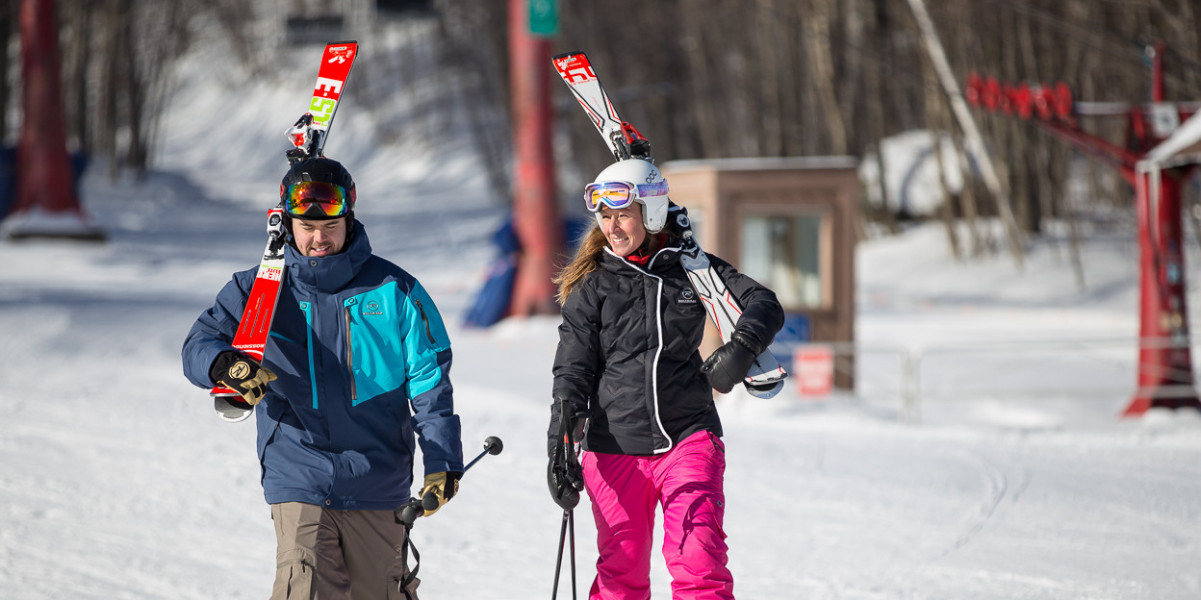 We have different type of rentals:
Full equipment - Regular for 1/2 day or a full day

Full equipment - High-performance skis for 1/2 day or a full day

Single items rental for 1/2 day or a full day
You can also rent your equipment for the hole season!
Getting here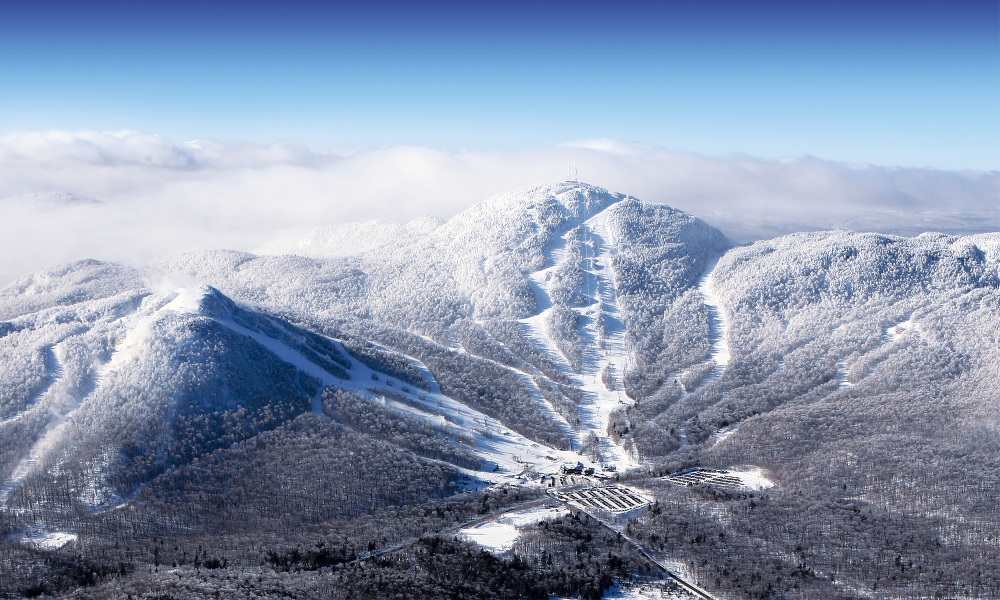 Station de ski Mont-Orford
4380, Chemin du Parc
Orford (Québec)
J1X 7N9