The Ski Resort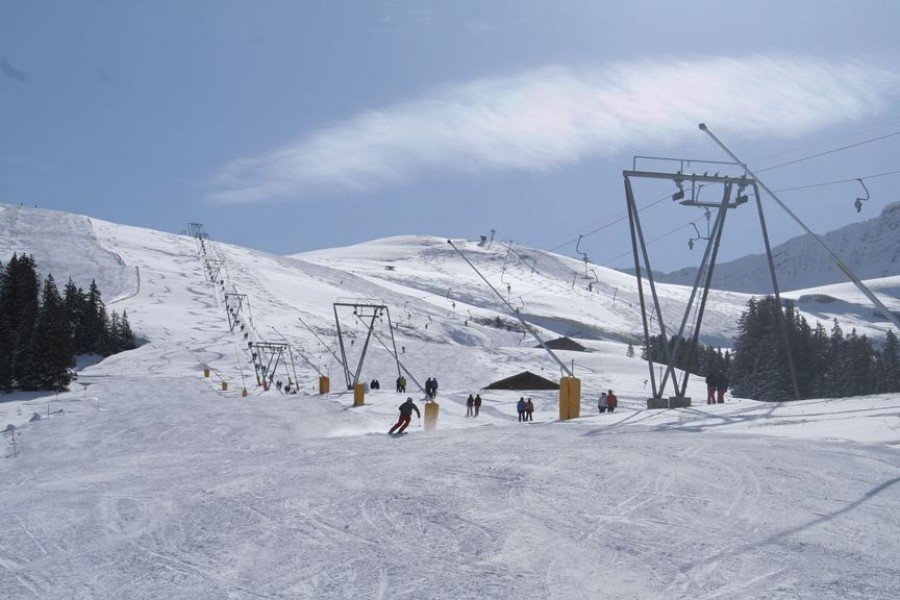 The Elsigen-Metsch Ski Center with its funicular, ski lifts, practice lifts and 25 km of prepared ski runs ist a gem for those in the now. The public ski-bus transports there and back in safety. Mountain restaurants and accommodations are available.The Swiss Ski and Snowboard School, nighttime skiing with torches, ski races for guests and ski tours, as well as sleigh-rides and winter walking trails; all are on offer in the winter season.
Interesting facts
Offering 18 miles of slopes and terrain, Frutigen is among the 10 largest Ski Resorts in the Bernese Oberland.
Elevated between 4265 ft and 7546 ft, the Ski Resort is among the 10 highest elevated Ski Resorts in the Bernese Oberland. The vertical drop from summit to base is 3281 ft. The average difference in altitude between base and summit of Ski Resorts in Switzerland is 2871 ft.
Average snow depth during the season is 32 " at summit elevation and 23 " at base elevation. Snow coverage is usually best during February, offering an average snow depth of 38 " at summit elevation and 30 " at the base. Therefore Frutigen is among the 5 ski Resorts with best snow conditions in the Bernese Oberland.
Frutigen features 56 sunny days on average per season. The average for all ski Resorts in Switzerland is 50 sunny days. February is the sunniest month with an average of 19 sunny days.
Snow Safety & Snowmaking
Snow Making Machines:
110
Average snow depth of the last years (Summit)
(in ")
Travel Deals & Tips
Advertisement
Infrastructure & Rental
Skischools
Number of Snowboard Schools:
1