Interesting facts
Elevated between 1,500

m

and 2,150

m

, the ski resort is among the 10 highest elevated ski resorts in Salzburg. The vertical drop from summit to base is 650

m

. The average difference in altitude between base and summit of ski resorts in Austria is 726

m

.
Season starts on 3 Dec and ends on 17 Apr (135 days). Average season duration in Austria is 118 days.
Average snow depth during the season (3 Dec to 17 Apr) is 71

cm

at summit elevation and 50

cm

at base elevation. Snow coverage is usually best during March, offering an average snow depth of 98

cm

at summit elevation and 74

cm

at the base. Therefore Fanningberg is among the 5 ski resorts with best snow conditions in Salzburg.
Fanningberg features 59 sunny days on average per season. The average for all ski resorts in Austria is 66 sunny days. December is the sunniest month with an average of 24 sunny days.
News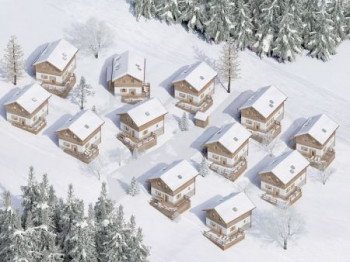 Mariapfarr is a great base for all kinds of alpine skiing. With its generous selection of slopes, how could you possible resist the sweet temptation of healthy sporting activity. With its sunny setting sheltered from the winds, Fanningberg couldn´t be better suited as a family ski resort. But it´s also a fantastic place for up-and-coming pros to "strut their stuff". At elevations ranging from 1,497 to 2,017 above sea level, you can enjoy a vacation filled with skiing, carving, boarding - and even just basking in the sun. In the sunny setting of the new FANNI-KinderPark, tomorrow´s ski stars can romp around in the snow, playfully learn how to ski amongst fairy-tale figures they know and love, play games, laugh, or simple have lots of fun with their pals. The Fanningberg has the "ultimate winter experience" in store for everyone - whether you are an absolute beginner or a skilled pro.