Interesting facts
Chamrousse is among the 5 best rated Ski Resorts in France.
The vertical drop from summit to base is 2789 ft. The average difference in altitude between base and summit of Ski Resorts in France is 2638 ft. The high point of the ski resort is located at an elevation of 7382 ft.
Season starts on Dec 1 and ends on Apr 21 (141 days). Average season duration in France is 112 days.
Average snow depth during the season (Dec 1 to Apr 21) is 52 " at summit elevation and 27 " at base elevation. Snow coverage is usually best during March, offering an average snow depth of 70 " at summit elevation and 37 " at the base.
Chamrousse features 79 sunny days on average per season. The average for all ski Resorts in France is 79 sunny days. February is the sunniest month with an average of 21 sunny days.
News
Season 2016/2017:
visit Village Igloo with a restaurant, hotel and great panoramic view near la croix de Chamrousse mountain station
night skiing until 9 pm
The Ski Resort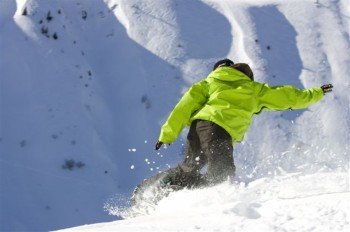 The Chamrousse ski area was created in the 1960s for the Winter Olympics in the heart of the Belledonne Mountains of the French Alps. Just 30 km from Grenoble, the resort now boasts 90 kilometres of runs, with trails for every taste and skill level. 23 lifts link as far up as the summit of the 2,250m Croix de Chamrousse, which is also the starting point for many runs winding down into the valley. Beginners can explore most of the ski area on 46 km of well sign-posted and varied runs. Advanced skiers and snowboarders can enjoy 28 km of intermediate runs, while experts can tackle 16 km of difficult trails. The latter will particularly enjoy the considerable challenge offered by the Olympic runs. If you prefer leisurely trails and great views, Chamrousse's fantastic vistas and sunshine into the late afternoon will be just the ticket. Visitors can also enjoy night skiing on the 2.6 km floodlit "Gaboureaux" run which offers views all the way over to the twinkling lights of Grenoble.
Chamrousse has won awards for its noticeably child and family-friendly approach. Youngsters are devotedly cared for in crèche facilities and special ski courses, keeping them entertained all day long.
The "Sunset Park" is also a favourite spot for the region's freestyle skiers thanks to its large jumps, boxes, rails and much more besides. The "de Bachat Bouloud" chairlift connects the park to the rest of the mountain. There is even a boardercross course in the direct vicinity of the park. Beginners can first head to the Kidspark slightly further down, where they can hone their skills on more manageable obstacles.
The slopes of Chamrousse offer plenty in the way of powder for freeride fans, such as in Les Vans, Lac Archard and Les Pourettes, all of which have plenty of untouched terrain. If you first want to do some avalanche training, which we highly recommend, you can do so at the Arva Park near the peak.
Snow Safety & Snowmaking
Snowphone
+33 (0)476899265
Average snow depth of the last years (Summit)
(in ")
On Mountain Dining
On the Croix de Chamrousse as well as in the valley, skiers will find numerous mountain restaurants with delicious dishes and refreshing drinks to help them refuel between runs.
Must-Ski Runs
The longest and most demanding trail in the entire ski area is the well-known Casse-Rousse Olympic run. It plunges some 850 vertical metres over a distance of four kilometres. In addition, there are further demanding black and red runs for expert skiers to try in the Le Recoin area of the resort.
Videos
Chamrousse présentation | 01:34
Chamrousse Luge Park
Un espace luge « naturel » avec sa remontée mécanique !...
Chamrousse Village igloo
Nouveautés 2016-17 :- nouvel emplacement plus...
Chamrousse Ski nocturne (Version Courte)
Il est possible de skier les jeudis des vacances...
Activities
If you fancy spending a day away from the slopes, the region also offers plenty of options in this respect. The wintery landscape surrounding Chamrousse can be easily explored on cross-country skis. In addition to 40 km of prepared trails, there is even an extra trail dedicated to skiing with dogs.
The peace and tranquillity of the backcountry is, however, perhaps best enjoyed with an extended snowshoe hike. There are also ice rinks available for skating, curling, ice diving and even driving on ice. And if you are feeling a little daring you can even hop on a snowmobile or speed down the mountain on a sled run.
The Centre Aquatique leisure centre is also nearby and a great place to unwind with a soak in some warm water. Alternatively, neighbouring Grenoble is a great destination for some retail therapy.
Après-Ski and Nightlife
Grenoble is probably also the place to go if you want to party, as Chamrousse itself is pretty quiet after dark. Only around 30 km away, Grenoble luckily boasts plenty of bars and clubs for dancing the night away. If you don't fancy travelling that far afield, Chamrousse also has a selection of low-key bars for visitors.
Getting here
By car: Lyon is around 145 km from the ski area. The best route by car is to follow the A48 to Grenoble and then take the D5 to Brié-et-Angonnes. From there, take the D111 all the way to Chamrousse.
By public transport: The closest airports are located in Grenoble (80 km) and Chambéry (95 km). The closest station is in Grenoble, some 35 kilometres away. From there, you can catch regular scheduled buses to Chamrousse. In addition, a shuttle bus service between the different villages in the valley runs throughout the week.