The Ski Resort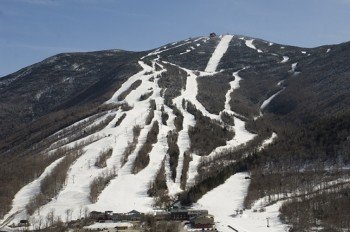 Cannon Mountain is the highest ski area summit in New Hampshire! Enjoy 105 skiable hectares. Due to a snowmaking system that covers 98% of the are you never have to worry about the snow. Great snow, great grooming - this is Cannon Mountain! There are 72 trails and glades served by 9 lifts that have a capacity of 11,000 skiers per hour.
Tuckerbrook Area is for beginners, families and those who like it slow. Take your own time without being bothered by others and get some confidence on your ski or your snowboard. A special delicacy is the great view over northern New Hampshire and also parts of Vermont that you get from here.
The ski school does not only offer lessons for kids but also for adults. For example, there is a series of women´s clinics that are specially tailored for the needs of ladies.
If it is you´re a first timer and you need some equipment staff at the rental shop will be happy to help you to get the right things for you.
Snow Safety & Snowmaking
Average snow depth of the last years (Summit)
(in ")