The Ski Resort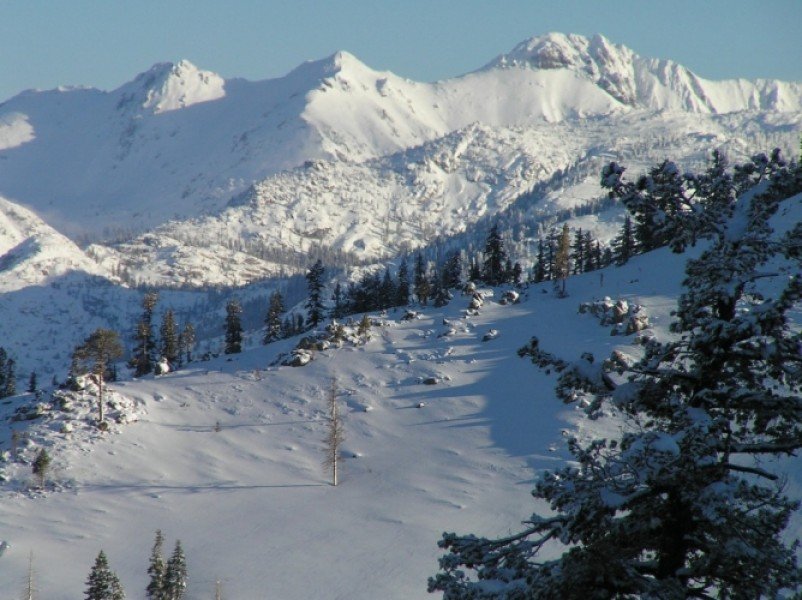 Bear Valley is a ski resort for the whole family that offers everything you can expect from a resort. There is a team of ambassadors that will help you with whatever you need. They will navigate you and inform you about all the activities Bear Valley has to offer. Holiday at Bear Valley means more than just downhill skiing and snowboarding.
For example, you can go cross country skiing. With 60km of track Bear Valley offers one of the largest trail systems in the United States. There are also tracks available that are especially designed for the needs of kids. Another activity you may enjoy is snowshoeing. On your tour you can discover the beauty of the valley´s landscape and find untouched nature.
Those of you looking for some fun in the powder may opt for a Snowcat-Tour. It will certainly give you an experience of a lifetime. If you´re looking for an activity that is less exhausting you may be interested in sledding or snowmobiling.
After a day in the snow you can relax in the local spa. Treat yourself with a recreational massage and a bath in the hot tub.
Interesting facts
Offering 1678 acres of slopes and terrain, Bear Valley is among the 10 largest Ski Resorts in California.
Bear Valley is among the 10 best rated Ski Resorts in California.
The vertical drop from summit to base is 1900 ft. The average difference in altitude between base and summit of Ski Resorts in the USA is 1227 ft. Most runs are therefore relatively long. The ski resort takes you to an elevation of 8501 ft.
Average snow depth during the season is 228 " at summit elevation and 192 " at base elevation. Snow coverage is usually best during April, offering an average snow depth of 234 " at summit elevation and 196 " at the base.
Bear Valley features 5 sunny days on average per season. The average for all ski Resorts in the USA is 45 sunny days. February is the sunniest month with an average of 2 sunny days.
Snow Safety & Snowmaking
Average snow depth of the last years (Summit)
(in ")
Travel Deals & Tips
Advertisement