Interesting facts
The vertical drop from summit to base is 984 ft. The average difference in altitude between base and summit of Ski Resorts in Austria is 2392 ft. Runs and slopes are therefore relatively short. The high point of the ski resort is located at an elevation of 2953 ft.
Season starts on Dec 29 and ends on Mar 10 (71 days). Average season duration in Austria is 111 days.
Average snow depth during the season (Dec 29 to Mar 10) is 12 " at summit elevation and 6 " at base elevation. Snow coverage is usually best during January, offering an average snow depth of 14 " at summit elevation and 7 " at the base.
Astenberg Wiesing features 35 sunny days on average per season. The average for all ski Resorts in Austria is 32 sunny days. February is the sunniest month with an average of 21 sunny days.
The Ski Resort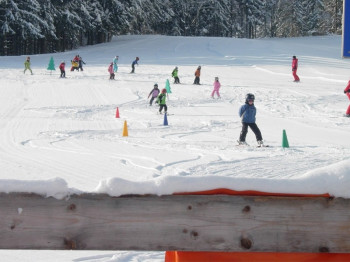 Ski lift Wiesinger Bühel and t-bar lift Astenberg

The region has 2 t-bar lifts.
Keep in mind that the lifts are open only during good weather.
The slopes in Wiesing are perfect for beginners. In just a few minutes by car you can reach the other skiresorts in Achensee.
Snow Safety & Snowmaking
Snowphone
+43 (0)5244 62510
Average snow depth of the last years (Summit)
(in ")