The Ski Resort
Angel Fire Resort began in 1966, as a small ski destination in Northern New Mexico. We are proud to have grown into a four-season resort offering a memorable Rocky Mountain experience for families, outdoor enthusiasts and groups.
Perfectly poised in the Sangre de Cristo mountains, Angel Fire Resort is perched in a golden spot for recreational activities the whole family can enjoy. We are proud to have grown into a four-season resort offering a memorable Rocky Mountain experience for families, outdoor enthusiasts and groups. In the winter, guests and members can enjoy more than just skiing and riding on the "Best Snow" in New Mexico. Angel Fire Resort is proud to offer the only night skiing in New Mexico as well as tubing, sledding, and miles of unspoiled Nordic Skiing and snowshoeing trails.
Interesting facts
It is known to be the most family-friendly ski resort in New Mexico.
The vertical drop from summit to base is 2077 ft. The average difference in altitude between base and summit of Ski Resorts in the USA is 1204 ft. Most runs are therefore relatively long. The high point of the ski resort is located at an elevation of 10676 ft.
The day pass at Angel Fire Resort is $104 making it one of the 3 cheapest ski Resorts in New Mexico.
Average snow depth during the season is 38 " at summit elevation and 38 " at base elevation. Snow coverage is usually best during March, offering an average snow depth of 48 " at summit elevation and 48 " at the base.
Angel Fire Resort features 55 sunny days on average per season. The average for all ski Resorts in the USA is 31 sunny days. January is the sunniest month with an average of 18 sunny days.
Snow Safety & Snowmaking
Average snow depth of the last years (Summit)
(in ")
Travel Deals & Tips
Advertisement
Must-Ski Runs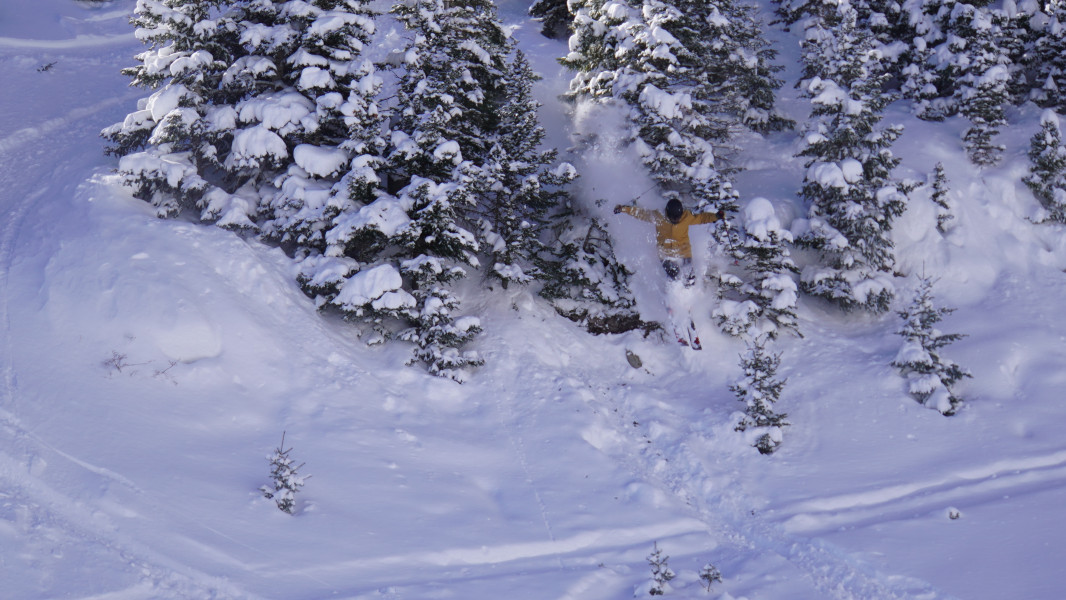 Angel Fire Resort is well known for family fun, but not to be overlooked is the sense of wild adventure that can only be experienced at 10,677'. Since tubing and sledding are boring, take out your bike or snowshoes and hit the vast network of Greenbelt trails. Start at the Nordic Center at the Country Club, and cruise through some of New Mexico's finest winter scenery. After a day of fun on the trails, warm up with a cocktail and Apres, at Elements, inside the Country Club. Once dinner is through, grab your friends and hit The Village Haus for live music on holiday weekends, or visit Zebs in the village for a game of pool and some drinks.
Whether you're traveling solo or with your crew, Angel Fire Resort offers the adrenaline-pumping, high-adventure experiences you seek. Stay and play in Angel Fire, where you'll ski the best snow in New Mexico. This is your guide to winter adventure at Angel Fire Resort!
HIKE AGUA FRIA PEAK
Don't let Angel Fire Resort's mellow, family-friendly vibe fool you. There is still plenty of expert-only terrain and powder stashes hidden for adventure seekers to find. From the top of the Southwest Flyer lift, take the hiking only access trail to Agua Fria Peak, 10,800'. Drop into glades, ride "The Steeps" and hit the backside for more advanced fun.
Nightskiing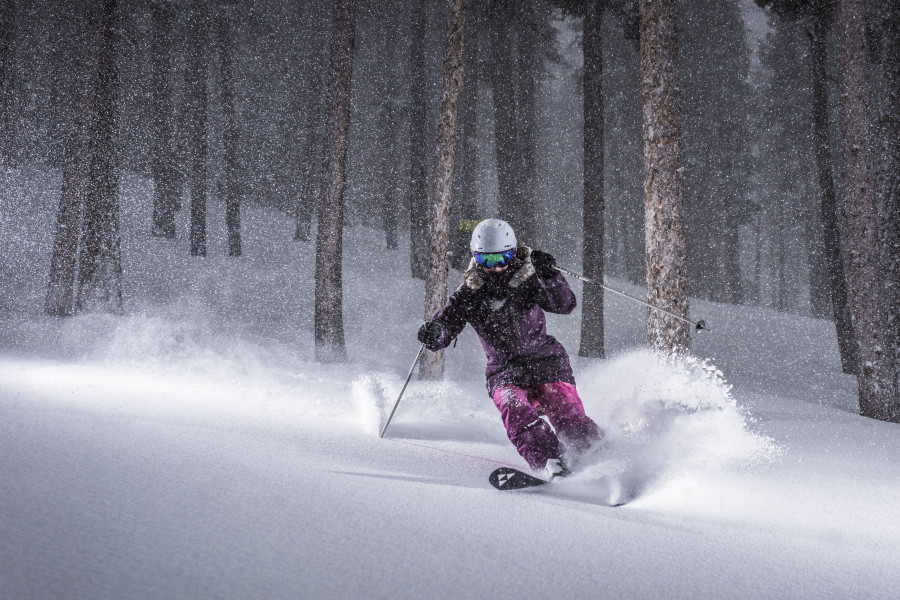 THE ONLY NIGHT SKIING IN NEW MEXICO
Come ski & ride under the stars.
Angel Fire Resort offers New Mexico's only night skiing & snowboarding on the front side of our mountain on weekends and holidays from shortly after 5 PM. We close the mountain briefly from approximately 4 – 5 PM to allow time for our mountain crew to do a Ski Patrol sweep and a courtesy groom. Terrain includes 50 acres of groomed trails. We thank you for your patience while our Ski Patrol makes sure that all guests are safely off the mountain and our groomers make night skiing a great experience with fresh corduroy.
The cost is $25, or if you already have a day ticket, you can add Night Skiing for an additional $15.
Videos
Pow Day | Angel Fire Resort
Chilly Bike Challenge 2018 | Angel Fire Resort
Angel Fire Resort's First Snow of the 2019-2020 Season
Angel Fire Resort Ski & Snowboard School: Tips, Tricks, & Hacks To Make Ski School Fun & Easy
New Snow at Angel Fire Resort
Activities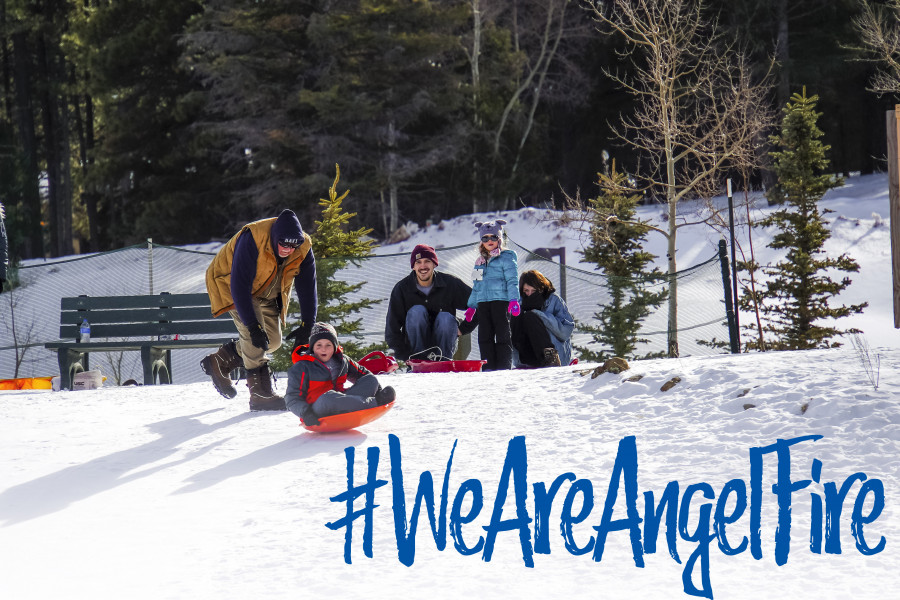 When the snow flies, Angel Fire is a winter wonderland with an abundance of adventures for all ages and abilities. Experience the Best Snow in New Mexico. For skiers and snowboarders, Angel Fire Resort offers over 560 acres of terrain with rolling cruisers, glades, three terrain parks and one of New Mexico's top ski and snowboard schools. Off the slopes, the adventure continues with the Polar Coaster Tubing Hill, the Nordic Center with over 15 km of terrain and the sledding hill at the Nordic Center for kids 12 and under.
Dining and Restaurants
Just because the lift closes, doesn't mean the day is over. Angel Fire Resort offers many dining & retail options both at the resort & in town. The Village of Angel Fire is a quaint little ski town in the heart of the Moreno Valley. From breweries and food trucks to fine dining, we have something for everyone.
Infrastructure & Rental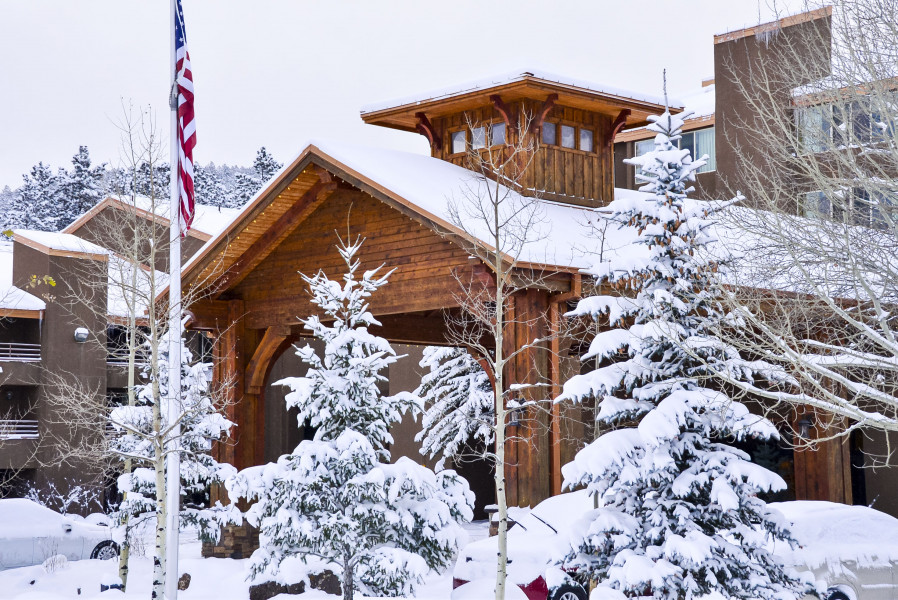 Lodging isn't limited to hotels. Angel Fire Property Services provides home & condo rentals to accommodate families and groups of all sizes. With packages & specials, we've got something for everyone. Whether its a romantic weekend getaway, or Christmas in the mountains, make Angel Fire Resort your one stop destination.
Make your vacation feel like a vacation.
Skischools
Number of Snowboard Schools:
1
Getting here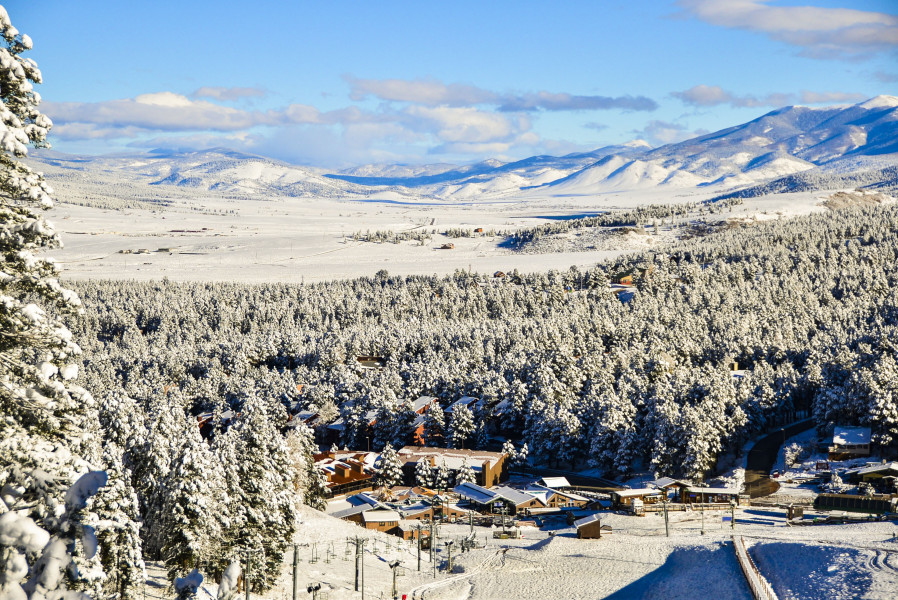 GETTING HERE
Angel Fire is conveniently located via air from two major airports and easy driving on major highways from most major markets. Rental cars are available to provide airport transportation to Angel Fire and intra-resort shuttles are provided during the Winter Season once you are here. All information is subject to change without notice.
Angel Fire Resort offers limited shuttle service during winter season. Please see front desk or reservation expert with any questions.
TAOS AIR
Taos Air offers non-stop service from both Austin & Dallas to Taos, as well as San Diego & Los Angeles, getting you to the Rockies in as little as two hours. Taos Air operates from private terminals, which means the whole airport experience is faster, easier, and simpler. Angel Fire Resort offers free shuttles to The Lodge to any guest traveling via Taos Air and is staying at The Lodge or one of our managed properties. Please note, once on property shuttle service is limited. We highly recommend getting a rental car at the Taos Airport if you plan on traveling beyond the Lodge and Ski Area.
Guests need to call Central Reservations at least 24 hours in advance to schedule this service. (800) 633-7463.
Taos Air
FLY TO ANGEL FIRE
The Albuquerque International Sunport Airport (ABQ) and Santa Fe Municipal Airport (SAF) offer over 23 non-stop flights from 20 major cities on all major carriers including Delta, Southwest, American, United, and JetBlue.
Angel Fire Airport
The local Angel Fire Airport (AXX) is only 3 miles from the Ski Resort. The airport can accommodate nearly every aircraft, personal and charter, flying in today's airways.
AIRPORT TRANSFERS
Whether you're flying into ABQ, SAF or AXX, there are plenty of options to get you here. Please mention Angel Fire Resort when booking in order to receive the best rates when getting here.
Shuttle Services
RoadRunner: 505-424-3367
ABQ Executive Car: 505-359-6600
World Travel Management LLC: 505-913-9627
Mario: 575-779-4424
Rental Cars
Avis Car Rental: ABQ 505-842-4080 | SAF 505-471-5892
Budget Car Rental: ABQ 505-764-3560 | SAF 505-984-1596
Enterprise Rent-a-Car: ABQ 505-765-9100 | SAF 505-424-1134
BLUE BUS FROM TAOS
We are very excited this winter to be providing fare-free bus public transit between the Town of Taos and Angel Fire Resort. The bus provides three roundtrips seven days a week, including holidays.
DRIVING HERE
It's an easy drive from Texas, New Mexico, Colorado or Oklahoma. Once you're here, convenient skier parking is located within 400 yards of the lifts with complimentary shuttle service to the base of the mountain. For guests of The Lodge, complimentary parking is available in designated lots.
Check current New Mexico driving conditions at nmroads.com or call the Roads Advisory Hotline at 800-432-4269.
RESORT SHUTTLE
Guests can call 505-603-1038 to request a shuttle ride when at the resort. All they need to do is tell which shuttle stop (Antelope, Bear, Deer, Cougar, Fox) and how many guests need to be picked up and a shuttle will be sent directly to that location.