The Hotel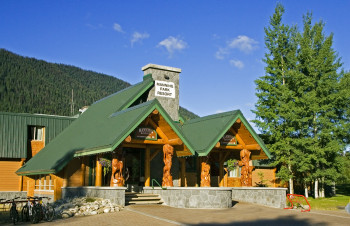 Manning Park Resort offers lodging with all the comforts of home and more. The Resort provides accommodation for over 450 people with a variety of rooming and budget options. The Resort area includes a full-service hotel with a variety of standard rooms, cabins and chalets, or the 50-person Last Resort. The variety of choices guarantees an option for anyone on any budget.
In the Resort's unique setting in the heart of the Cascades, please note that there is no cell service. We do offer a pay phone and limited wifi, suitable for basic browsing and email, that is available in the Lodge.
Parking Area with direct access
Rooms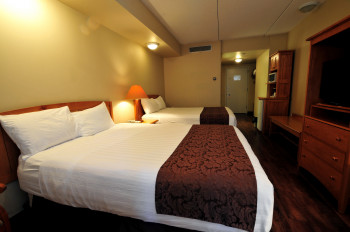 We cater to individuals, families and large groups, with accommodation options for all of these. From camping, to lodge rooms, cabins and chalets, to our large 50-person Last Resort facility, we have it all.
All rooms with a separate bathroom
All rooms with their own shower
Video
Family good times at Manning Park Resort | 04:10
Restaurant & Fine Dining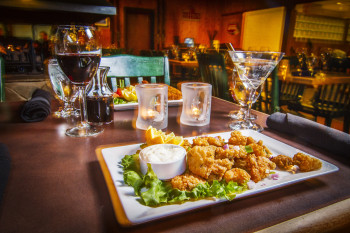 The Pinewoods Dining Room is Manning Park dining at its best. With a picturesque mountain backdrop, it's the ideal place to come together to enjoy a family gathering or an intimate meal. An extensive menu designed by our executive chef ensures that everyone in your party will be delighted with their dining experience, whether it is breakfast, lunch or dinner. Enjoy Manning Park favourites and classic dishes in a welcoming setting.
With daily specials, an inventive wine list, and knowledgeable and courteous staff, Pinewoods Dining Room is a delightful addition to your Manning Park dining experience.
Activities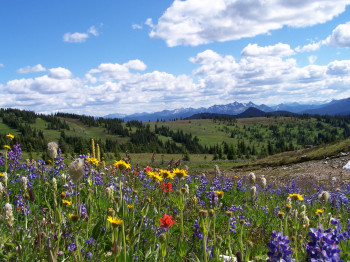 The Resort is within E.C. Manning Provincial Park, which means there are incredible hiking trails, and multi-purpose trails for biking, horseback riding, snowshoeing cross- and back-country trails in the winter.
EC Manning Park protects over 70 000 hectares of diversified terrain varying from the towering cedar rainforest of Sumallo Grove to the rare 2000+ year old Subalpine Larch forest on Mount Frosty. The park contains a large number of scenic, historic, floral and fauna attractions and provides a wide range of both summer and winter recreational opportunities.
In winter, our Alpine and Nordic areas have a great progression for all levels, and we see consistently great conditions, due to our higher elevation and by virtue of being slightly more inland than the Coastal Mountains.
We are about Fresh Air Experiences, and we like to think we have something for everyone!
Kids & Families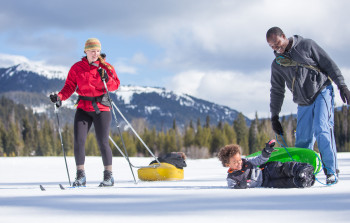 Manning Park Resort is a four season, family-friendly resort in the heart of the Cascade Mountains that offers year-round camping and accommodation; hiking, biking, canoeing; skiing/boarding; 64km of Nordic trails; snowshoeing; and an outdoor ice rink.
Getting here
Manning Park Resort is easily accessible from both the Lower Mainland and the Okanagan. Located on the Hope-Princeton Highway (Hwy. 3), Manning Park Resort is in the heart of the Cascade Mountain Range in beautiful southern British Columbia. Getting to Manning Park is easy by car, air or bus.