The Hotel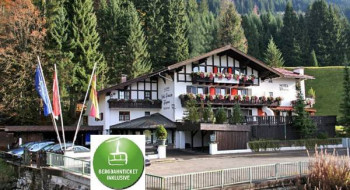 You are looking for a warm atmosphere like home? Then we are the right location for you. Because for the Hotel Wagner team personality and kindness matters. Not only between you and us, also between guests themselves. Some friendships started here and they are still meeting each other from year to year ... because heartiness connects!
Parking Area with direct access
Rooms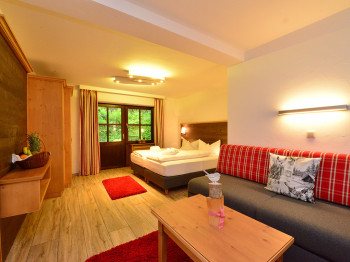 Our rooms are almost all with balcony or terrace, free Wifi, TV, haidryer, telephone, shower or bath and toilet, comfatable sitting area, some of them with safe and mini-fridge.
All rooms with their own shower
Restaurant & Fine Dining

Good Morning Sunshine! Guests can choose from 8.00 - 10.30 from our rich Walser breakfast buffet. Whether hearty with bread, sausage and cheese, sweet with bread and jam or health conscious with cereal, fruit and whole grains - take it!
Because active makes hungry ... After a hard day in the mountains, the one or the other would be probably already for a dinner menu. You can expect a regional and fresh cuisine.
Varied dinner
evening waiting a versatile salad bar for our guests. Then you can look at our restaurant in Riezlern in an excellent four-course dinner pleased. Here our guests between three main courses, one of which is vegetarian can select. Already offers morning in the menu selection on the evening treat.
Buon Appetito ...
... it is our theme nights. We switch between Austrian and Italian evenings and serves a variety of specialties. On warm summer evenings, the chef of the restaurant makes at times also behind the grill and conjures with regional meat and vegetables Grill finest creations. Fits to we serve a wide variety of drinks, from Italian wine up to the summer cocktail.
Spa & Wellness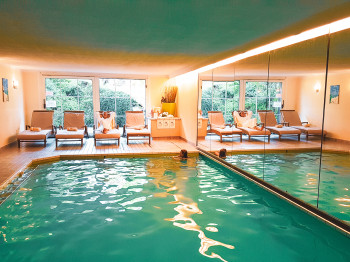 Soothing for body and soul
Wellness is forget everyday life and recharge your batteries
to feel the cool mountain air that tickle in the nose, the first ray of sunshine that caresses your skin in the morning and make yourself and your body to rest one. After an active day in the beautiful Walser mountains there are to end in our spa nothing sense of benefits as the eventful day. For pure relaxation our indoor pool and spa includes two saunas and an infrared cabin. On request, various massage and beauty treatments are possible.
Must-Sees Nearby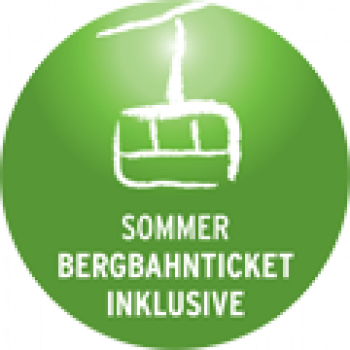 Winter holidays in Kleinwalsertal
... cold weather that have become true winter dream!
Kleinwalsertal is "ever" known as classic winter sports region since. The sunshine duration is above average, snow is guaranteed and - thanks to snow-making machines - also sufficient. 52 modern ski lifts, chair lifts and cable cars tap 74 slopes. In ski and snowboard schools with Skikinderland the 1x1 sport is taught.
Summer dream for everyone!
Sun, walking, feeling good, enjoy!
Says one Kleinwalsertal, many still think exclusively of slopes, snow and winter sun. Here, our tourists offer all year round ideal recreational opportunities. When road to (Summit) happiness is a choice between comfortable, with cable car or chairlift, a leisurely walk and the hearty, sweaty hike.
Activities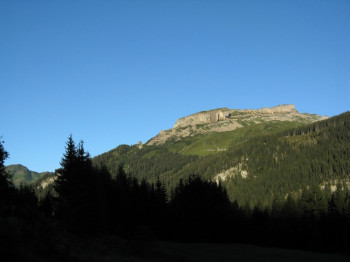 Enjoy the white splendor to the fullest
Deck chairs on the sunny plateau, well-maintained trails, hiking trails, snowshoeing, sledding, sleigh rides, ice skating rinks and a wide range of (general) evening entertainment, are further examples of a perfect winter holiday as you have earned it.
perfect conditions
Our location in Riezlern is ideal for all kinds of winter sports - are the Kanzelwandbahn and the Schwandlift in the immediate surroundings of our hotel. Modern ski lifts and snow-making facilities provide a perfect skiing experience and guaranteed snow throughout Kleinwalsertal. Every ten minutes the ski bus directly into the surrounding ski areas.
Endless activities in summer
The outdoor pool in Riezlern, the Breitachklamm, golf in the near Allgäu, paragliding, themed walks, folk theater, Walser farmer's market, special children's programs during holiday periods, the events of the Mountain School and many more things are for a round holiday offer that inspires.
Versatile, balanced and never boring!
So you can see the strengths of our Kleinwalsertal describe. And practicality in mind? You can take all holiday activities right outside the front door of the Hotel Wagner in attack.
Kids & Families
Also for the "small guests" we have a lot of things to explore. Whether you are playing in our playroom or you are swimming or playing table tennis, tennis or table football. Even if your are just drawing while you are waiting for your kids menu. We promise that it will not be boring.
Getting here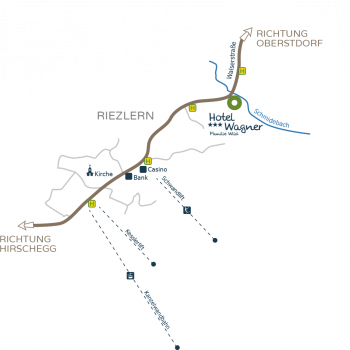 When you are coming from the B19 and you past Oberstdorf you will get on the L201. 1 Kilometer after the town sign Reizlern we are shortly after a small bridge on the left side.