The Hotel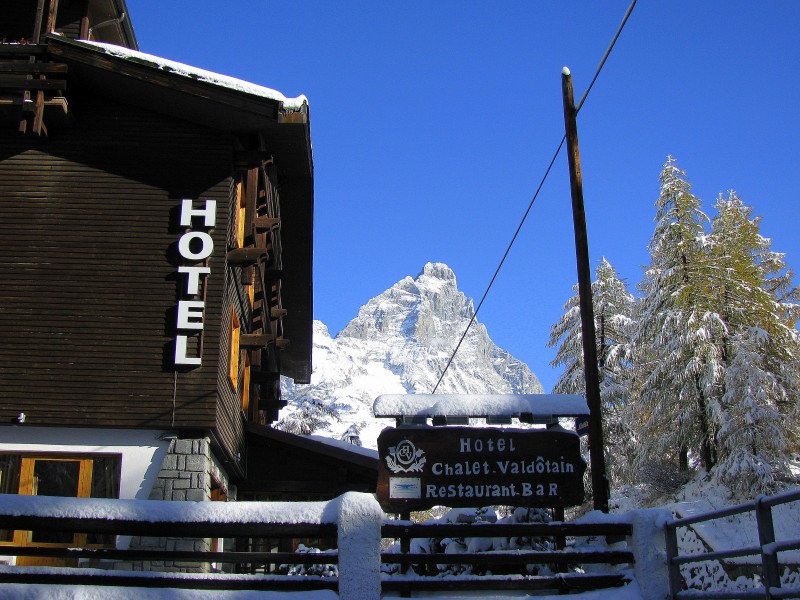 Hotel Chalet Valdôtain blends harmoniously into the beautiful surrounding natural landscape at the doorstep of Breuil-Cervinia. It stands in a particularly splendid panoramic position among ancient larch trees and the picturesque scenery of Lago Blu with the magnificent Matterhorn dominating the background.
Parking Area with direct access
Rooms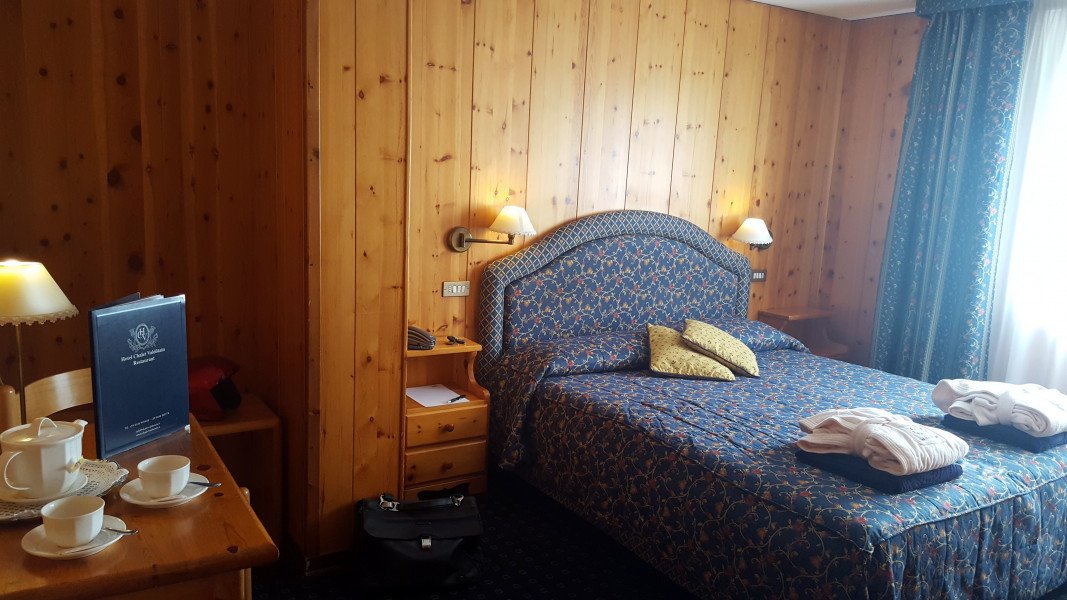 Although our warm, cosy rooms are not very large, they offer all the comforts one expects to find nowadays: satellite TV, mini bar, safe, telephone, hairdryer, Wi-Fi Internet access with best reception in our spacious, panoramic living room featuring a fireplace and in the cocktail bar.
All rooms with a separate bathroom
Restaurant & Fine Dining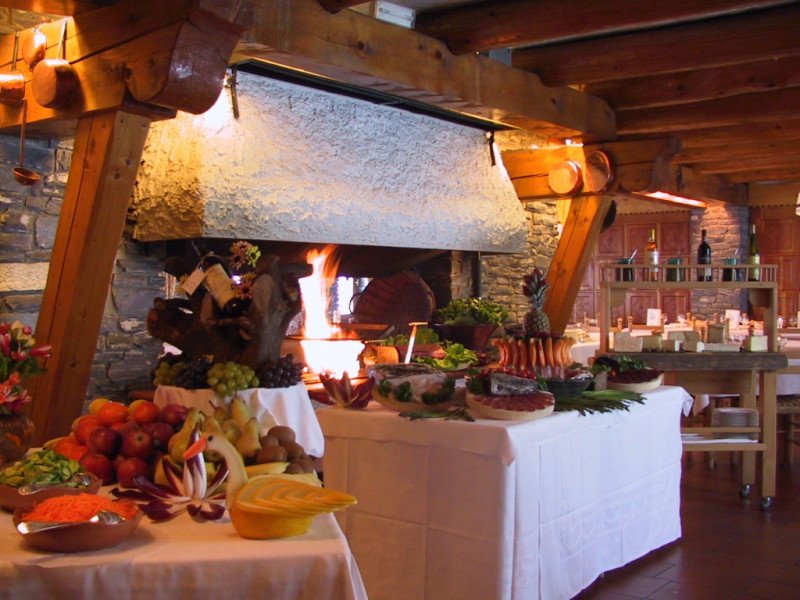 The large grill at the centre of our characteristic restaurant sets the heart and soul aglow in anticipation of all those appetising dishes prepared with loving care: a wide selection of both local and Italian specialities accompanied by an excellent choice of wines.
Our guests can choose our menu of the day or from the well-balanced à la carte menu.
Spa & Wellness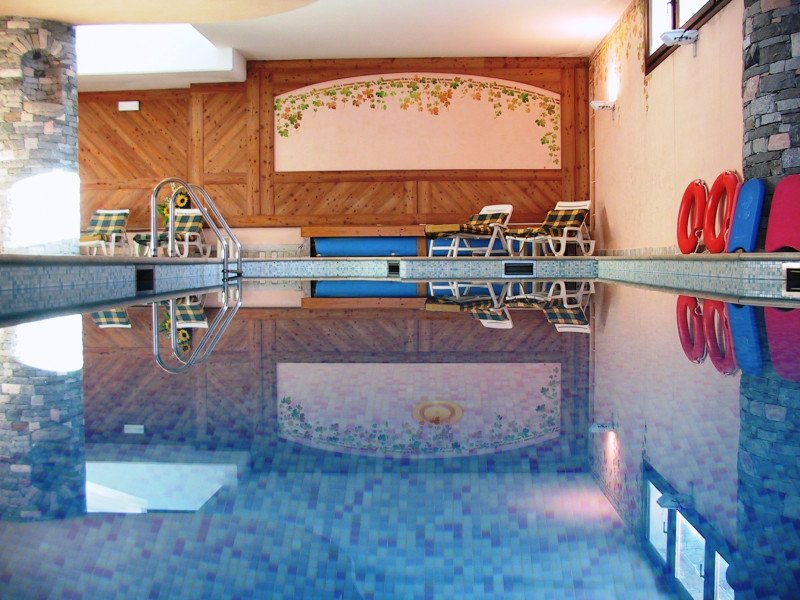 Our indoor swimming pool with its Jacuzzi and counter-current swimming device is our guests' most relaxing spot. If you also take advantage of the sauna and steam room where individual or a series of massages are available, that desire for total harmony that each of us seeks will be fulfilled.
Travel Deals & Tips
Advertisement
Getting here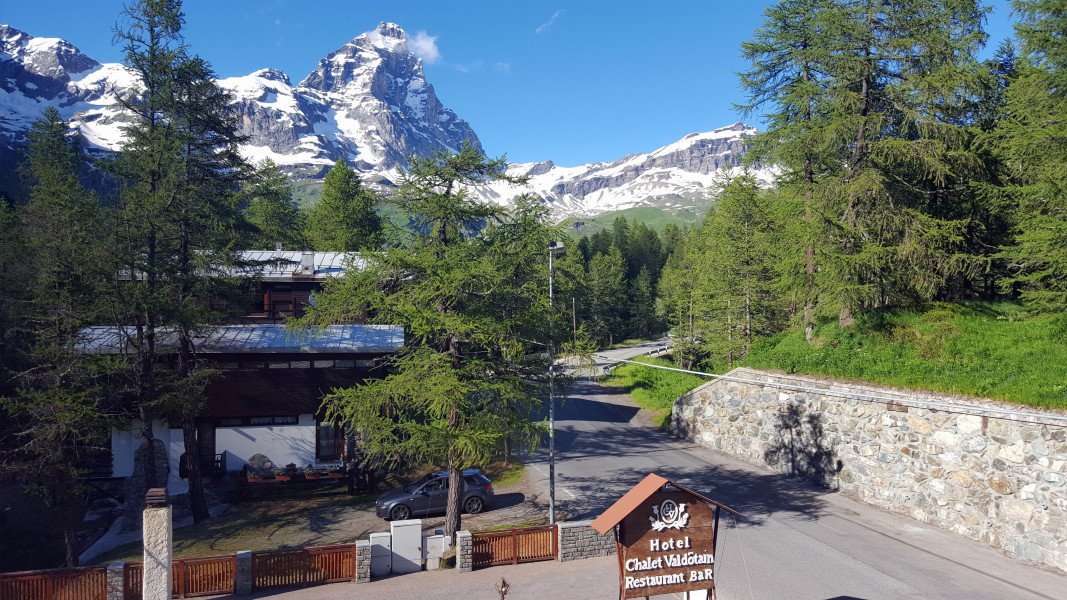 By car
Our hotel is along Regional Road 46, at the doorstep of Breuil-Cervinia and a stone's throw from the famous Lago Blu. After exiting the A5 Turin-Aosta motorway at Chatillon Saint Vincent, take Regional road 46 towards Breuil-Cervinia for about 25 km
By train
Châtillon / Saint-Vincent station www.trenitalia.com. Bus to Cervinia www.savda.it

From the airports
Caselle Airport in Turin is 110 km from our hotel and Malpensa Airport in Milan 180 km